By Mike Kuchar
Senior Research Manager
X&O Labs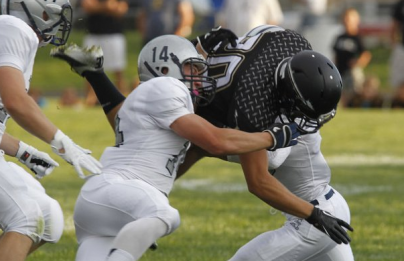 Editor's Note: The following information is only part of XandOLabs.com special report on developing a blitz check system. The entire three-case study can be accessed through the links below:
Blitz Checks Case 1: Introduction and Protocols
Blitz Checks Case 2: Formation and Personnel Pressure Checks
Blitz Checks Case 3: Using Pressure Checks to Attacking Protections and Personnel
Where to Attack
In 3x1 sets, Virginia Tech defensive coordinator Bud Foster prefers to come from the boundary and mug the Mike. Yet, in 2x2 formations, Foster prefers to come from the field. "In order to get a free hitter, we try to get four from a side," Foster told us. " If they track their Center to us, we'll plug in the Safety and it will turn into a man pressure sometimes.