By Mike Kuchar
Senior Research Manager
X&O Labs
Twitter: @MikekKuchar

Introduction: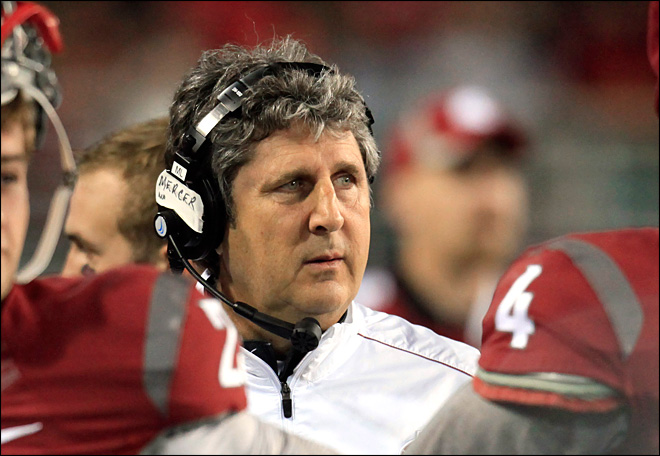 Last month, we released our special report on Sam Houston State University's evolution on the Air Raid offensive system. In order to increase productivity, the Bearkats offensive coordinator Phil Longo places more of an emphasis on wide receiver play, rather than quarterback play, and the numbers spoke for themselves. Sam Houston State finished first in total offense at the FCS level, stockpiling over 531 yard per game.
We were curious to see if this shift was becoming a trend among Air Raid enthusiasts, so we went directly to the source in a first person interview with the grandfather of the system itself, Washington State University head coach Mike Leach.
MK (Kuchar): What is your perspective on Sam Houston State's version of the Air Raid offense?
ML (Leach): "I've had a lot of admiration for what Coach Longo has done with the system. Sam Houston was a solid program for awhile then they exploded and Coach Longo is a huge part of that."

MK: At Sam Houston State, responsibility is placed more on the receivers than the quarterback to identify coverages and make adjustments. How is that different to what you do in your system?
ML: "That's very different than what we do. Our quarterback is equipped to call the offense post-snap and it takes constant training to put them in a position to do it. When Coach Longo put less on his quarterback what he did was give him an 'if/then' thought process pre-snap where there is an initial concept side and a backside that would complement it if the front side didn't cooperate. I thought that was excellent."