Zach Watkins
Co-Defensive Coordinator/Special Teams Coordinator/Linebackers
Washburn University (KS)
Twitter: @Zach_Watkins
Introduction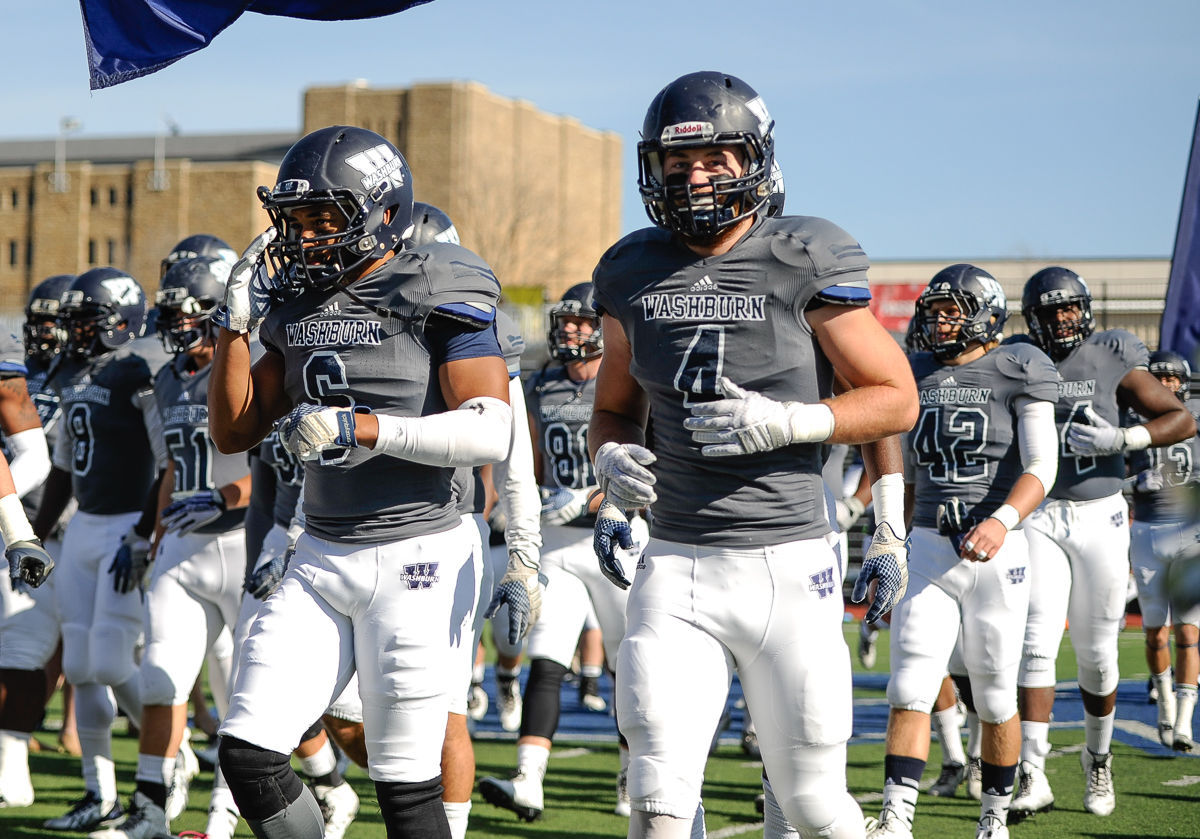 Our coaching staff here at Washburn University believes that special teams can win or lose you two games in a season. This belief held true for us in the 2016 season. It might be a missed extra point, kickoff return TD, or the kickoff team pinning the opponent deep in their own territory, but each unit has a responsibility to the team to win their play and help win the game. As I always tell our special teams units, "field position is the purpose of special teams." No unit has a greater task of flipping field position in our favor than the punt team. 
The PRIDE Unit
We call our punt unit "Pride." We use this term to stress to our team how important this unit is. Our staff calls it "the most important play in football." "Pride" is also a part of our special teams' mantra that we say before each meeting. 
We are a shield punt team.  We use the shield for three basic reasons:



Ease of teaching/understanding the scheme




The ability to plug guys in from week to week because of injury/playing time, etc.




Most importantly, provides the most effective coverage.



Base Coverage
We will utilize different formations/shifts/motions, directional kicks, rugby style roll out, and other wrinkles from week to week, but our base coverage and drills will stay the same. All of our coverage drills for special teams fit in well with what we want to teach on defense. By doing this, we can keep terminology the same across all areas of coverage, tackling, and leverage, which has translated well for our players.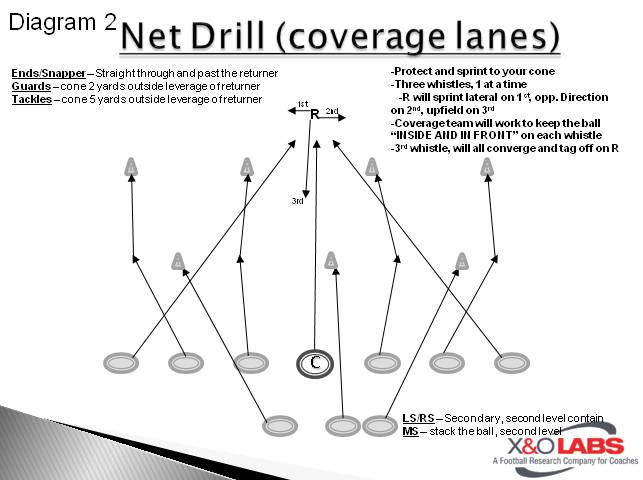 In Diagram 1, our base coverage is shown. We have tweaked scheme from year to year to fit our personnel, but this has been our most consistently effective coverage. Ends (E) are our speed guys (WRs/DBs) whose only job in coverage is to get to the returner as fast as possible. Their job, along with the Snapper (S), is to take a shot and make the returner go east and west. The E's are taught to aim for the returner's near shoulder, while the S is taught to go right down the returner's middle. Everybody besides the E's and S have one base principle in coverage which we apply across all coverage teams and to our defense; "KEEP THE BALL INSIDE AND IN FRONT!" If the ball is inside of you and in front you, we will make the tackle. 
We teach the Guards (G) and Tackles (T) to have specific leverage rules. G's have 15x2 rule and T's have 15x5 rule. This means that when they are 15 yards and closer to the returner, they must be leveraged 2 and 5 yards respectively to their side of the returner. The Left Shield (LS), Middle Shield (MS), and Right Shield (RS) are second level contain players. As with any coverage team, we want to create levels to ensure we can still make the play if a front line player loses their leverage. The LS and RS will keep the ball inside and in front of them, while inserting between the G and T to their side. The MS will stack directly over the ball as he covers downfield.  The Punter (P) will always be our true safety and will stack the returner.
Coverage Drills