By William Wyrick
Defensive Coordinator
Harnett Central High School (NC)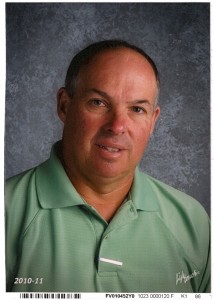 Editors Note: Coach Wyrick is in his 5th season at Harnett Central(NC). During his coaching career, his teams have been quite successful including playing for the 4-A State Championship in 2009. During his 34 year coaching career, Coach Wyrick has been a high school head coach, a defensive coordinator at both the high school and college level, and have also been a head coach in track, tennis, and golf.
When I entered high school coaching, after spending many years as a college coach, I was determined to do three things relevant to designing a successful scheme:
Find the best way to execute schemes that were not dependent upon the talent available to be successful- we all know this can change by season.
I wanted a scheme that could be used on a game to game and year to year basis without a lot of adjustment or additional teaching.
I wanted schemes that were easy enough to execute to avoid penalties.
We believe that Special Teams are still the best way to out scheme and out coach our opponents. One of our goals is to win the field position battle and as we all know, special teams play a huge part in this. We wanted the Kickoff Return unit to set the tone to open a half or regain momentum after a score by our opponent.
When we looked at the Kickoff Return, we were never able to make the wall returns work consistently due to the inconsistency of the kickers we faced. The crossing returns by the front wall were not good to us as we either missed a man or had too many holding or blocking in the back penalties. When we looked at the Double Wedge return, we believed that it gave us what we were looking for without the problems we faced using other returns.
We liked that this return would allow us to return any kind of kick (deep, directional, pooch, sky, squib, even onside), anywhere on the field. It was simple to teach, and simple to adjust week to week. The results were more consistent (field position, touchdowns, lack of penalties) regardless of our talent level.
We have had success with this return on both good and bad teams. We have had two young men tie the state record for returns in a game with two. Just last season, our returner took four back for scores for the season (second in state history).
Double Wedge Philosophy
KISS principle (Keep it Simple, Stupid)– One return for all kicks, get good with repetition.

Maximize practice time- we practice this return on Wednesday and Thursday in season
Most sound scheme for good blocking angles.
Have a coach for each wedge and one for the returners- and coach it as hard as you would your primary position.

Soften coverage by having good position on coverage personnel.
Punch a big hole in the coverage by knocking them down and forcing them to go to the outside of the wedge.
Return man force ball North/South as soon as possible. To do this, he needs to have confidence in his blockers and accelerate to where you see opening (this is the key element in making this return work).
Expect onside kick every time, but especially after a penalty against us.
Key Factors Determining Success
Sprint to landmarks for good position on blocking angles.

Front Wedge always see ball kicked over your head before you move.
Get shoulder to shoulder and do not trade one for one on your blocks.

No foolish penalties.

Biggest factor in poor field position.
If you can't put your shoulder in his chest, pass on the block.

Returners have clear communication with each other.

Want Returner (deep man) to catch ball as much as he can by using "You/Me" calls – He is the call guy.
With the Middle Wedge, he will yell "Go, Go, Go" within seven yards of the wedge.
Position Requirements
Front Wedge