By David Marean
Head Football Coach
Wayne Central High School, NY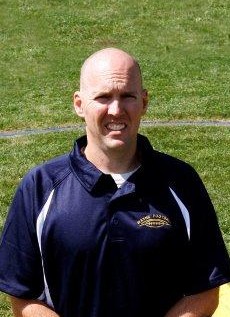 Editor's Note: Coach Marean has been with the Wayne Central High School Football Program (NY-Section 5) since the program started its first Varsity season in school history in 1998. Since taking over the football program in 2004, Coach Marean and his staff have made Sectionals 6 of the 9 years. He was named Coach of the Year by the league and also received the Finger Lakes Officials Coach of the Year Award in 2010. In 2011 they followed up with another League Championship and again he received the Coach of the Year Award by the League. In 2012 he was named to the Eddie Meath All Star East Coaching staff, of which they won with a dramatic field goal by one of his Wayne players. Coach Marean's coaching record is 29-36 League (31-46 overall). Since implementing this new off-season point system, the past three seasons he has a record of 16-5 League (19-7 overall). Coach Marean resides in Hilton with his Wife Jennifer and two children, Andrew (8) and Megan (6). He currently is a High School Physical Education Teacher at Wayne High School.
Creating competition into our entire program, whether in the off season, during double sessions or during our in season practices, over the last two years has helped turn our program around. Our varsity program here at Wayne Central is only 14 years old. In the first 12 years we have had only a total of 19 league wins (19-67 league record). In the last two years we have had a 13-1 League record with two League Championships. Although there are many things that have attributed towards our success these past two years, the one thing that stands alone is creating competition in our off season program, into our double sessions and weekly practices in season. We still have a ways to go to compete at the state level, but we are definitely heading in the right direction.
Just as any coach we borrow ideas from many programs and try to tweak them to fit our system and philosophy. We also realize that kids today are a lot different than in the old days, they want to know; "What is in it for me if I work hard." So something simple like a pizza or a t-shirt or now the new idea of adding their team name to the back of the shirt motivates them. It is all about finding what "Carrot" will work for your kids.
In the past we have always had plenty of opportunities in the off season (weight room hours, summer workouts, camps and open morning skill workouts, etc.) to help improve our players skills individually, but we have never put them into a position to compete as a team like we do now. We realized one of the main reasons kids come out for a sport is because they like competition and enjoy games and most importantly want to have fun. So that is why we as coaches realized that we needed to incorporate competitive fun games into our off season, preseason and in season practices. In turn we hoped that this would help to develop that competitive edge we were looking for. The key is "tricking" the players into making everything into a game without them realizing they are working hard and competing at the same time.
Motivation
When I first took over the program, we started an off season program that used a point system to reward players for attending off season opportunities but we found out that individually we were getting better and competing but not as a team. Then these last two years we focused on developing a point and reward system that allowed us to compete more as a team as well still working on improving each players speed, agility, power and strength. We found that this allowed us to not only improve on our skills, but it made us compete more in everything, in turn it also developed a lot of team chemistry and allowed for our players to take more ownership and "police" each other rather than the coaches always hounding the players.