By Nick Davis
Defensive Coordinator/Defensive Back Coach
Rose-Hulman Institute (IN)
Twitter: @Spread_Defense
I started off as a defensive graduate assistant at Ottawa University (NAIA). The DC there Josh Homolka did not let me coach defensive line because that is where I had played in college. He wanted me to experience defensive backs and linebackers over my two years. That made me grow a great deal as a defensive coach. I was able to have a background in every aspect of defensive play, leaving as a graduate assistant. In 2012, I applied for a defensive line job at Rose-Hulman and their running back coach left around the same time. They liked me enough in the process that they offered me the running back job. I went from coaching running backs and coordinating the special teams at Rose-Hulman over the next three seasons to the defensive coordinator in 2015. When I became the defensive coordinator, I had no assistant coaches on my side of the ball and had not coached defense in three years. Here are a few tips and tricks that made the transition easy for me.
I knew the first thing I need to do was be organized. Our Offensive Coordinator Brian White was super organized. We had a shared network drive that everything we did on offense was kept on. Our playbook and scouting reports were saved on the shared drive for everyone on staff to access. That has since been taken to the next level with Google Drive, or One Drive over the last few years. I could go back to 2011 when I did not coach at Rose-Hulman and be able to pull any information I needed to pull from the shared drive. One tip is to create folders to keep things together.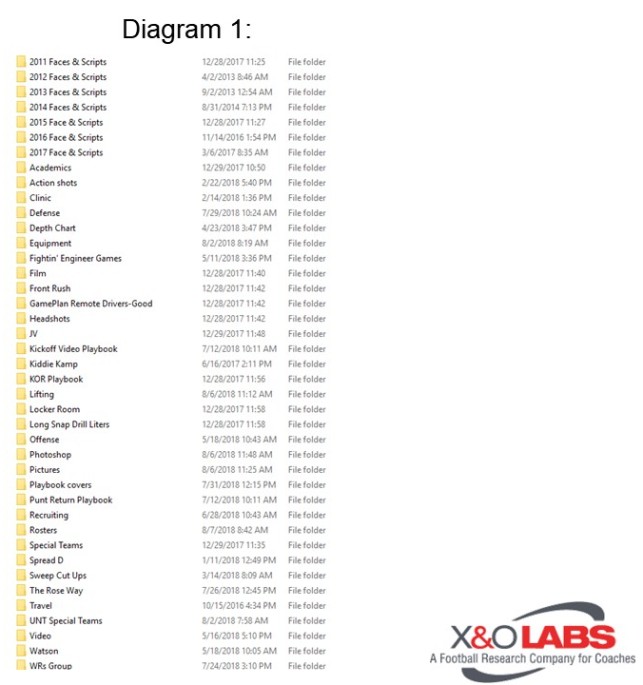 I created manuals for the new coaches for the breakdown and cutups I wanted each week. I have since put that information on google drive and the coaches have to update where they are in the breakdown process each day.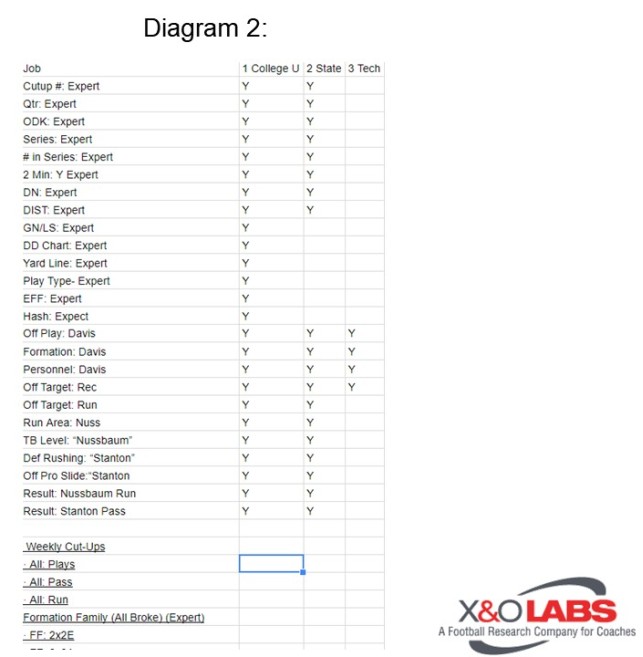 I make my coaches learn what our offense calls the plays and formation. I do this so the staff and scout players can be on the same page. It also made more sense to me why we called certain things. I created a composite schedule to have our coaches know what games they need to break down.