Offensive Practice Real-Time Schedule
By Mike Kuchar
Senior Research Manager
X&O Labs
Researchers' Note: Thanks to wide receivers coach Brian Flinn and offensive coordinator Sam Venuto, both readers of X&O Labs, we were given total access inside the program at Villanova. Coach Flinn will be submitting two clinic reports in the future for X&O Labs - one on WR release techniques to negate press coverage and one on his "Peek" concept out of the Wildcats spread offense.
Villanova's Spring Practice:
Offensive Walk-Thru (5 minutes)
Villanova worked two variants of the their Box Concept (Diagrams 1-2) - which is a Mesh Pattern out of the five step passing game.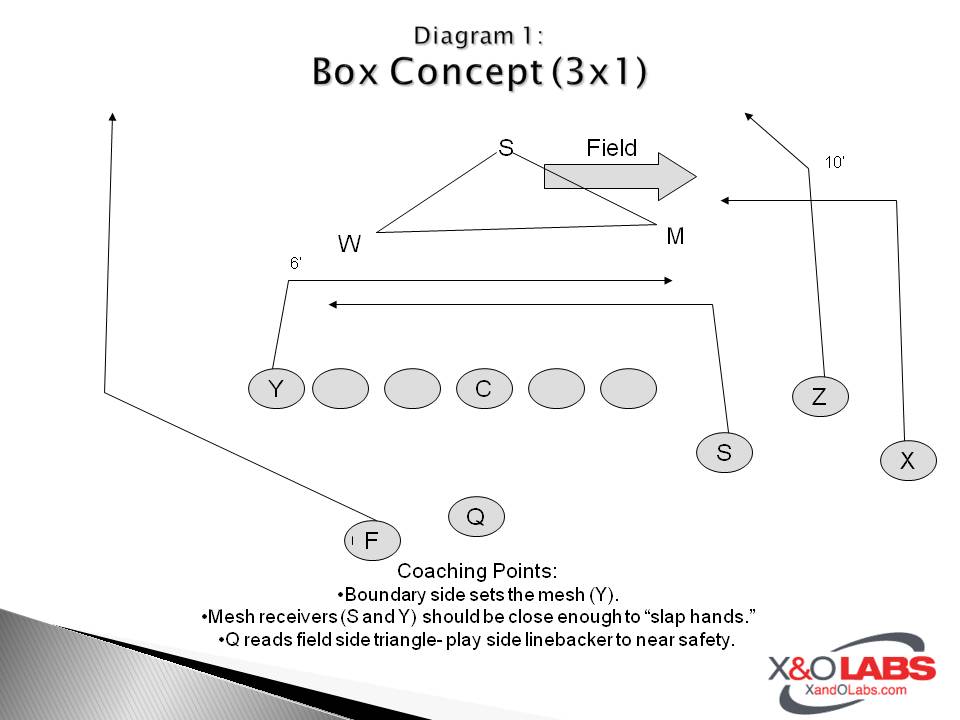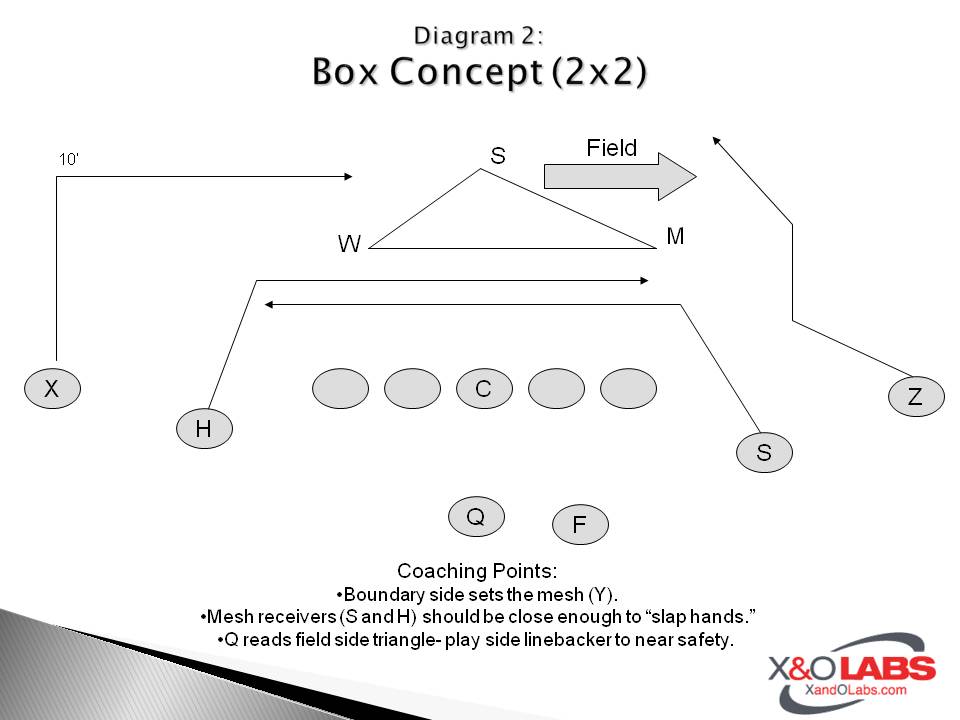 Pre-Practice (5 minutes)
OL: worked run blocking footwork on air
QB/WR/RB's: worked routes on air
Team Stretch: Dynamic and Static (10 minutes)
Pogo jumps for height
Foot fires
Parallel squats
Standing T stretch
Butt rolls
Single leg arches (on back)
Single leg kicks (on back)
Prone hip flexors
Superman's
Reverse hip flexors
Fire hydrants
Knee lifts
Mountain climbers
Step and touch
Front Lunge
Shuffles
Shuffle to sprint
Frankensteins (straight leg walks)
Backwards Run
Knee Skips
Full Bursts
Special Teams: Period 1 (5 Minutes)