By Patrick Cotter
Head Coach/Offensive Coordinator
Fairbanks High School (OH)
Twitter: @CoachPCotter
During my career as an assistant coach, coordinator, and now a Head Football Coach, I have attempted to mold what we do to the athletes we have. When I came to Fairbanks High School in 2015, we were talented but needed to dedicate time to our fundamentals. So, to do that we installed a simple inside zone scheme with some wrinkles and increased our no-huddle tempo to a speed I had never attempted before. This took time, but paid off, I inherited a 1-9 football team and in 4 season our boys were conference champions and earned the school's first trip to the playoffs in 11 years. The one-word concepts allowed our players to play fast and think slow while doing our most fundamental plays and formations. What I love about installing these concepts is that you can mold it to anything you run, Wing-T, Spread, Veer, it doesn't matter. If you are no-huddle or huddle you can use these concepts to change tempo and gain an edge at different times in the game.
Choosing Plays/Formations to Use
When I installed these, I didn't want to overload my players, I adapted this from Chip Kelly when he was at Oregon and refined them with the help of Mike Yurcich when he was at Oklahoma State. But, in college they have way more time with their players than we do in the preseason, trying to package everything we do, just is not possible. So, our staff decided to use two blocking schemes and two formations to incorporate our one-word packages. We chose our inside zone scheme and our counter scheme; these were the first two blocking schemes we installed those years, and our kids knew them the best and did not have to think when running them. With both of these concepts, we attach bail-out passing options for your quarterback. This allows us to be multiple with only one call. I would suggest using plays that you feel most comfortable with, if you are a Wing-T team and a trap is your best play, use it. Don't overthink it and don't try to get cute, do what you do best.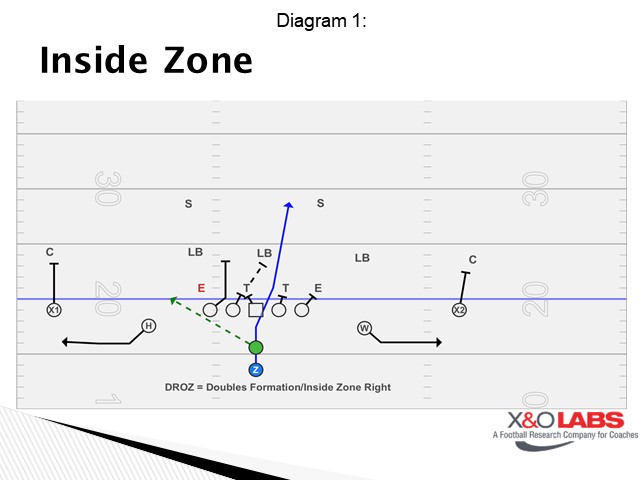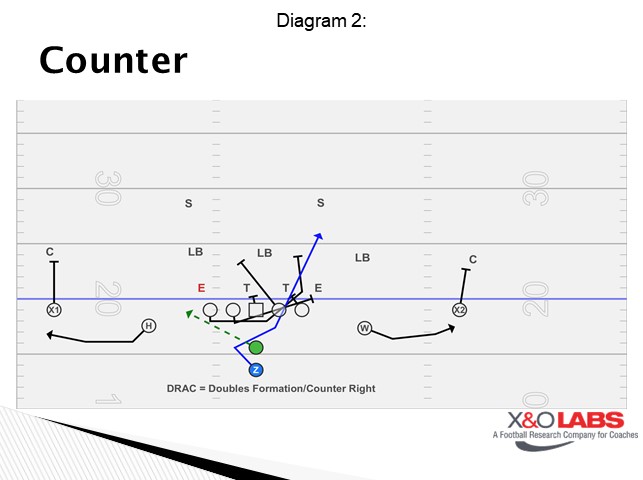 Next, we chose our two formations to marry to these schemes. We used our base doubles and trips formations because these are the formations, we used the most at the time. I have used under center formation for this in the past. Use the formation you use the most because defenses know you use them the most and you can do the most out of them and it forces them to become quite simple with their defensive calls.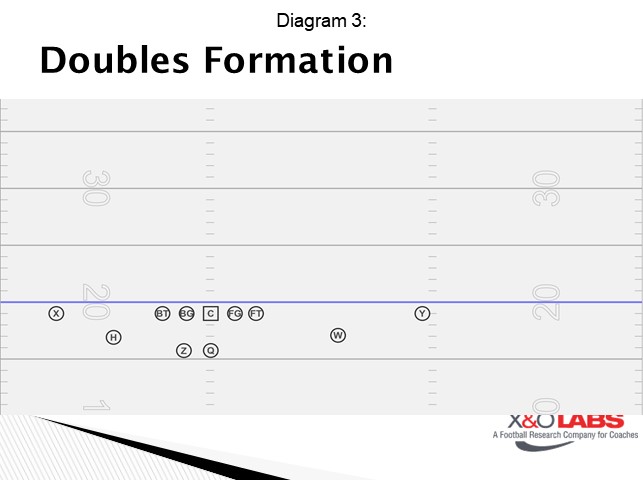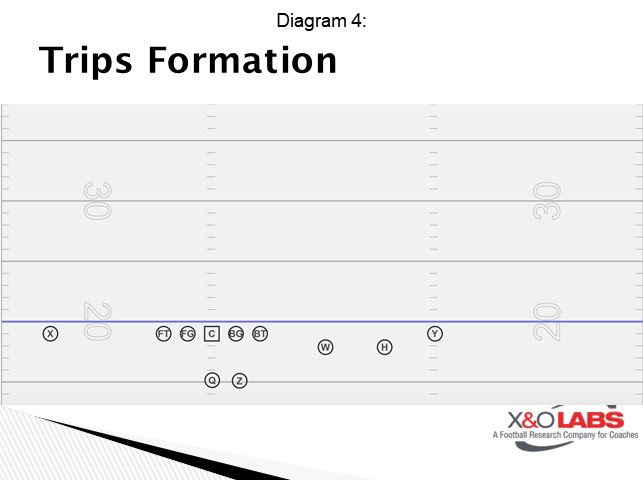 Another version of our one-word packages is to marry a run scheme with a pass concept. We run these combination packages with only one run scheme and one formation while attaching a small group of passing schemes. For our one-word run/pass packages we used our empty formation to get more spacing and stretch the defense so we can play in space. For instance, we will use our inside zone scheme to the boundary with our quarterback and run a quick pass scheme to the field and boundary, such as bubble, hitch, or stick. These allow your quarterback to make the defense wrong all the time. We will teach our quarterback to count numbers, 5 or less in the box = run it, 6 or more in the box = throw it. We tried to make it quite simple and allow our quarterback to quickly identify what he needs to do.