By Research Team
X&O Labs
Twitter: @XandOLabs
"Games are often lost in four or five plays, communication and pride in
preparation makes all the difference in those few moments."
Over the last six years, X&O Labs has discovered that great programs work hard at avoiding one of life's biggest pitfalls: poor communication. Communication is key to building culture. A football coach's goal is to have a culture of success and accomplishment, with players expecting more of themselves and ultimately winning more games.
To sum it up: Better Communication = Better Culture = Better Program.
Through extensive research and a handful of coaching interviews we believe we have found the best communication tool for coaches on the market: MaxOne.
We've talked about MaxOne before and continue to hear about it from our readers. We want to share how this tool is changing the way coaches communicate, train, and ultimately turn their programs into cultures of success. MaxOne is a multi-faceted tool that solves many problems for coaches.
A couple months ago we outlined how Coach Keith Badger is utilizing the MaxOne strength training features , now we are digging in to hear about best practices from another coach who utilizes MaxOne to "communicate and drive the culture of his program."
Meet Coach David Brozeski, an X&O Labs' Insiders member who recently made the switch to MaxOne. Here's a quick intro to his program: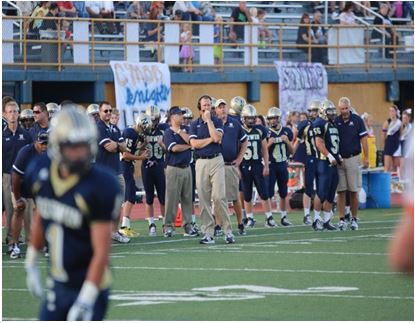 Name: Coach David Brozeski
School: Norwin High School (Class 6A)
Location: Pittsburgh, PA
Conference: PIAA District 7 (Joe Namath, Dan Marino, Joe Montana, Terrelle Pryor, to name a few)
School Size: 9-12th Grade - 1,650 students
Demographic: Middle Class
Time Coaching: 22 years
Head Coach: 4th Year
Notable Success: 3 straight playoff appearances