By Ian Shoemaker Offensive Coordinator/Quarterbacks Coach St. Cloud State University (MN)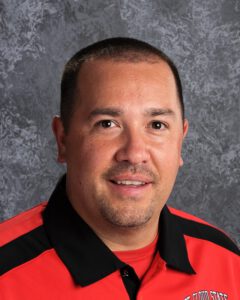 Editor's Note: Ian Shoemaker officially joined the Husky football coaching staff on July 1, 2008. This past season, Shoemaker directed the St. Cloud offense to average 426 yards per game, including 264 passing yards per game. The Husky offense also scored 35.8 points per game this past season. Shoemaker had been the offensive coordinator, quarterbacks and strength and conditioning coordinator at Baldwin Wallace College (OH) previously.
I consider this a tremendous honor to be allowed to share some of our ideas on QB play. I also appreciate X&Os Labs for providing this platform for coaches to share some of our tricks of the trade. What I am going to present is just what we feel is important to our QB position at St Cloud State University. Nothing that I am going to present here is revolutionary and all of the mechanic ideas and drills are things that I have pillaged from other QB coaches that I have had the opportunity to visit with or study. As you watch the film you will see our QBs are not perfect, far from it, however, we aspire to perfect these points of emphasis in every drill we do. I think that these check points and drills provide our QBs the best opportunity to produce and replicate a consistent release, which in turn gives us a chance to be an accurate passer. I just hope that there are a couple of ideas here that you might be able to use to improve your coaching of the QB position.
Check Point #1 = Carriage – Good Ball Control & Posture – Quiet Upper Body & Athletic Lower Body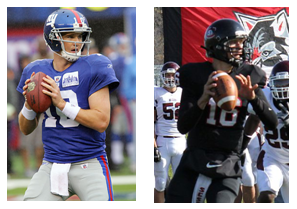 The proper carriage sets the foundation for your throwing motion. A correct and consistent carriage will provide your QB the initial environment needed to produce a repeatable arm circle. Right handed QBs should carriage the ball comfortably on their right peck with elbows relaxed and pointed toward the ground. You do not want the ball too close to the body, nor extended too far from the chest. A ball held too close to the chest will impede the initiation of the throwing motion (i.e. Check Point #2 Short Circle). Holding the ball too far away from the chest will cause balance issues and tend to draw your QB's upper body toward their toes. Upper body posture is very important to the carriage, throughout the drop back and any step-ups or resets, I would like to see consistent carriage and upper body posture. I feel this provides a consistent platform to trigger the throwing motion. Below the waist, I like to see an athletic knee bend and active feet. I really like the analogy I heard once of a duck gliding across the pond. Looking at his torso you would never guess how hard his legs were working to keep him moving forward. That is what I am looking for.
Coaching points: Quiet upper body and athletic lower body, separate the footwork from you upper body carriage and ball at peck.
To see the drills that Coach Shoemaker uses to drill QB Carriage, click on the link below: