By Luis Lauriano
Defensive Coordinator
Rio Grande City High School (TX)
Twitter: @lllauriano
The defensive line position has had to evolve into a more athletic, more versatile unit to defend the tempo of multiple offenses that switch between 10-personnel and 20-personnel to establish their run and passing game. The defensive end position for us has been the most critical position to develop a defensive advantage in terms of speed and versatility. The defensive end position in our 4-3 scheme primarily consists of one of our most athletic linebackers that can force on run support and pressure in the passing game. This hybrid DE for us is used to be a fast "chase" player in run support instead of traditional feather technique DE. We tag our DE with Calls that allow him to be the quarterback player at times as well which enables our DE to be versatile as needed.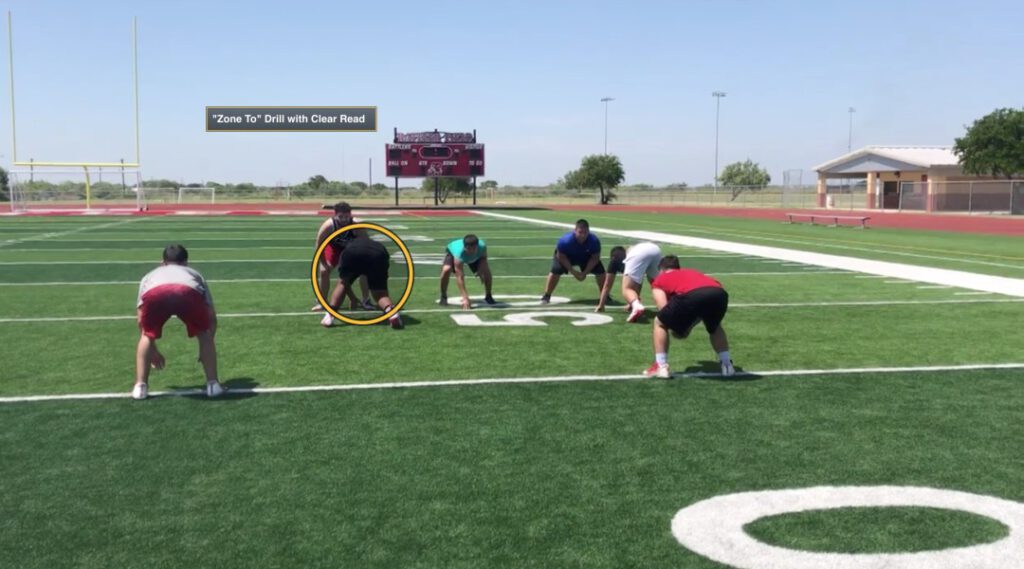 Our Base
Our defense bases out of a 4-3 Over front set to the 3-man surface or the passing strength when everything in the formation is balanced. Our defensive end will be a tight 5-technique with no Tight End and a 6-technique (head up to the tight end) when there is a TE is "on" the offensive line set. The inside hand of the DE is down with inside foot back and staggered. The stance is squared, staggered because we do not want to tip off our line movement. Our defensive end can play a loose 5-technique when the game plan faces with outside leverage teams.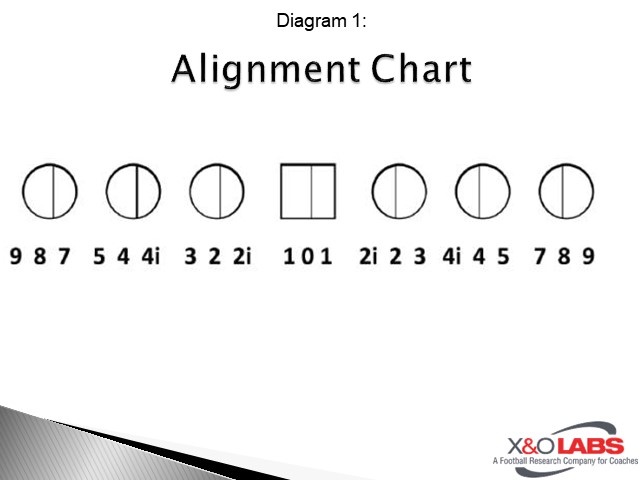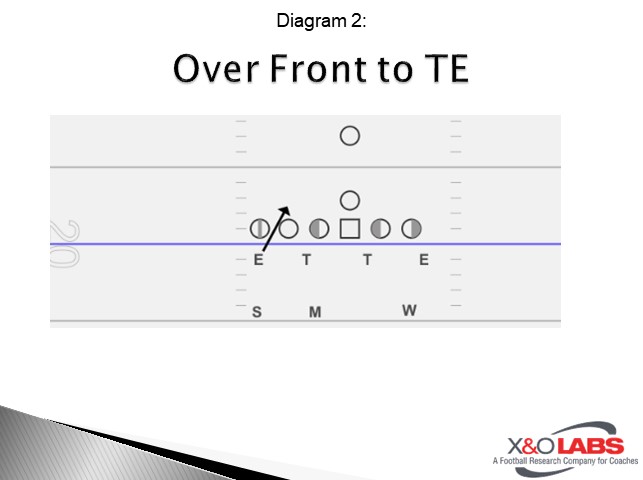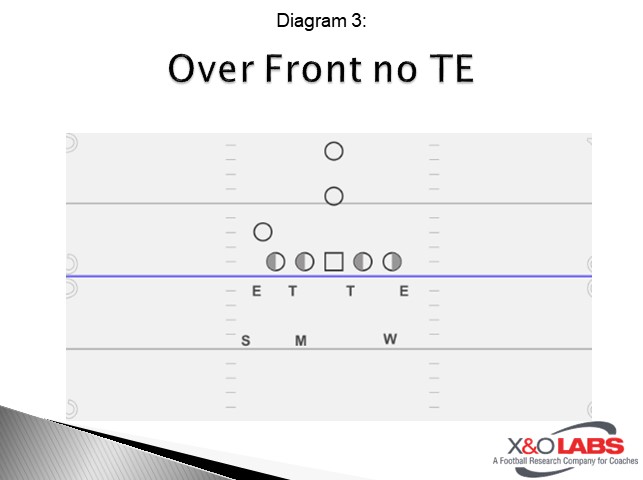 Block Reaction versus Base/Reach Blocks
Our defensive ends will learn to defeat the base and the reach block before they learn anything else. Our defensive ends will partner up in Individual "Indy" time. Our defensive ends will treat base and reach blocks the same with an emphasis on angles and run fits. The defensive end will react to this type of "On" block by stepping to the crotch of the OL partner and maintain outside leverage. The OL partner will step to, grab "On" to DE, run, and hook DE. Our progression in block defeat versus base and reach blocks is as follows:
Step and Punch
Step, Punch, and Press
Step, Punch, Press and Push/Pull for block defeat
Step, Punch, Press and Push/Pull, find the ball carrier
The coaching emphasis is inside hand and outside hand maintain outside leverage. The defensive end must fight outside and win at all costs. If the DE is ever blocked, hooked, or reached, he will begin to chase the ball inside/out and be a football player (see the ball, find the ball, get the ball; pursuit).  The defensive end must maintain outside leverage and keep outside the gap responsibility to create a clear read for the linebacker.