By Mike Kuchar
Senior Research Manager
X&O Labs
Twitter: @MikekKuchar
Introduction:
Because timing is vital in perfecting the screen game, a good deal of time has to be spent in working through these screen concepts, either on air or against an opponent. Our research has shown the majority of coaches, 36 percent, spend 10 minutes or more per week in practice on the screen game. We wanted to provide research on what coaches believed were the most productive drills to teach the screen game. We segmented our research based upon what specific technique these drills are emphasizing.
Full Team Screen Drill: Stephen F. Austin University (TX)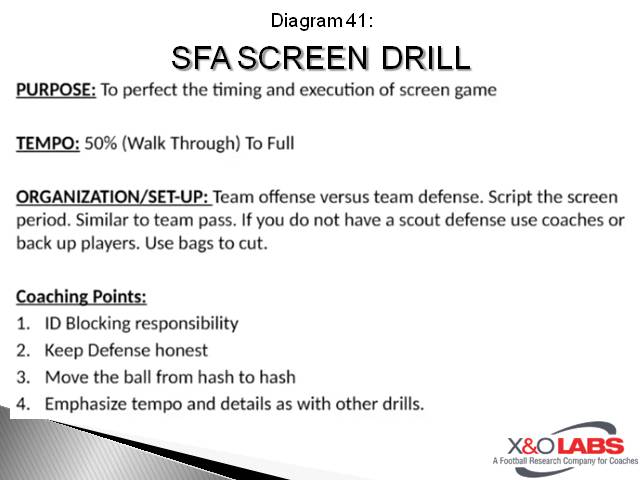 To study cutups of this drill, click on the video below: