By Mike Kuchar with Sean Devine
Run Game Coordinator/Offensive Line Coach
Villanova University (PA)
Twitter: @devine_sean
Villanova used to be a tight zone, duo team for several seasons, but a boom in recruiting nimble offensive lineman shifted the staff's mindset to utilizing Pin and Pull runs to create an X in the defense. It became an instant answer to all the Odd front outfits in the CAA conference and the auxiliary run the Wildcats needed to keep defenses off balance.
"We run Duo, inside zone and counter," said Coach Devine. "Defenses can usually fit up your three schemes, but if you have a fourth, they'll struggle figuring it out."
Puller Coaching Points:
Coach Devine has an interesting way of teaching the identification in this concept. By rule, the first puller blocks force and the second puller blocks the identification. Coach Devine teaches this in the form of a nursery rhyme format. "The Center counts outside in 'one, two equals you know who' is how we teach him to identify the front side linebacker or first linebacker in the box."
Against four-down fronts, it's the play side linebacker.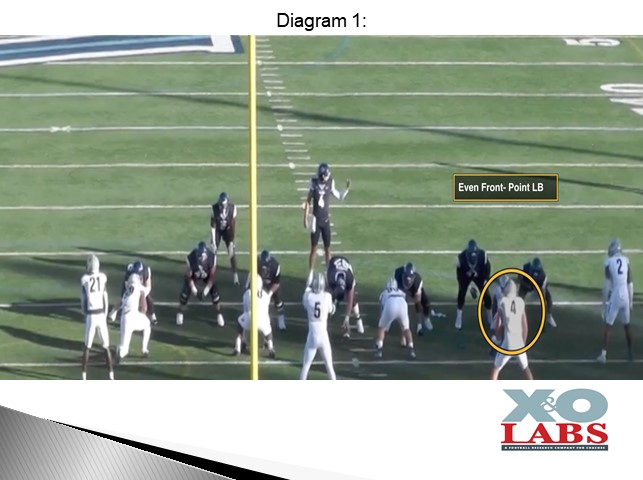 Against three-down front structures he teaches 'one, two, three equals my ID,' which tells the Center now the identification is the backside linebacker.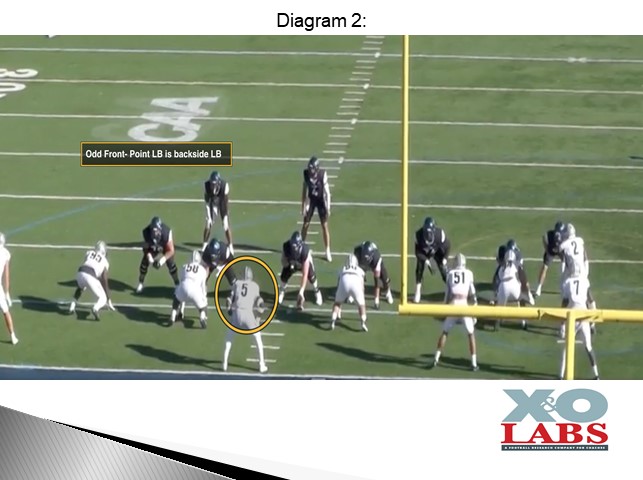 Coach Devine teaches the first puller to work low to high, outside in during his pull. He has to be able to identify any edge pressure or low support players as he works his open pull technique. Villanova loves the Pin/Pull run to nub surfaces, so the support defender will show up sooner than later.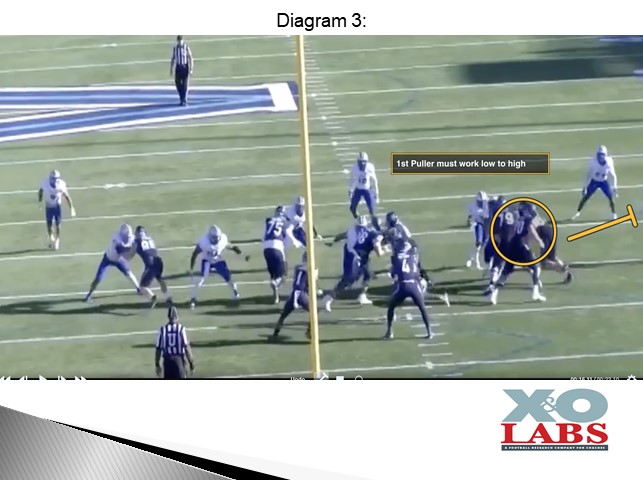 The challenge becomes teaching the first puller to insert inside the tight end on the play side. When blocking a 9-technique, the tight end is taught a play side pec aiming point with a backside hand run through the inside number to widen him. The first puller has to be able to recognize it and either inside or around the tight end's block.