By Jason Eckert
Offensive Coordinator/QBs Coach
New Richmond High School (WI)
Twitter: @NRFootball11
We have been a spread team for several years with inside zone and power being our main runs.  While we are primarily a run focused team, we still need a quarterback to lead us and make the offense go.  Last season, we had a situation where our backup QB was not ready for varsity football.  So, we needed to come up with a plan in case our starter came out of the game.  We discussed several options, including a single wing package, which we've run in the past.  We just needed something that could get us through a series or game, depending on why our QB was out.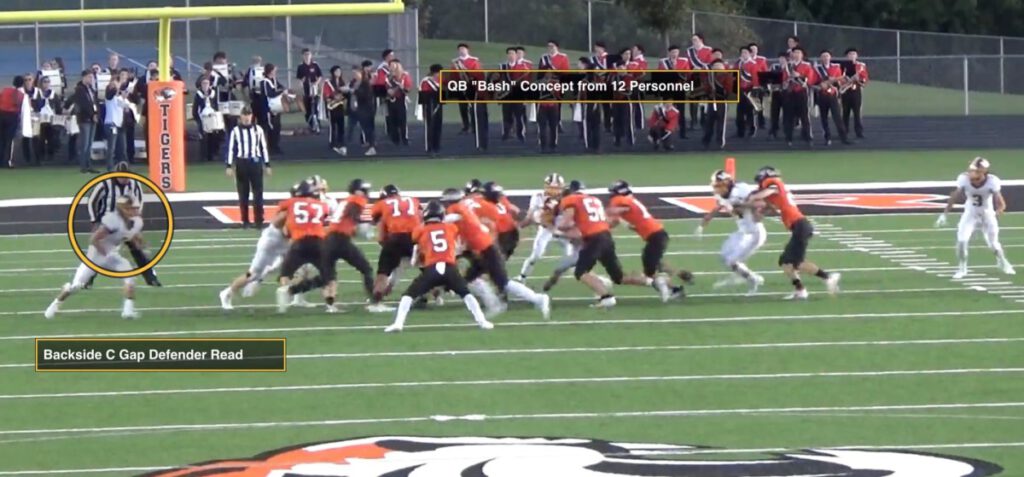 After evaluating our personnel, we decided that our RBs were our two best offensive players.  So, we built a package around them.  With Covid, our practice time was also limited, so I wanted to keep it simple.  We did not need to revamp our offense but build a small package we could run at any point in the game.  Inside Zone, Power, and Jet Sweep were the main focus.  These are plays we already run.
Then, after our first scrimmage, our QB got hurt and was out for 6 weeks.  This forced us to put this package to the test.
We found that this package created a numbers advantage for us, put the ball in our best player's hands, added a look that teams in our league had not seen, and allowed us to compete against more talented teams.  This is not our entire offense, but a package within it.  So, it also forced teams to spend practice time defending it.  We started small last year and have since expanded this package.  It has proven to be a great compliment to what we do.
Here's how we started: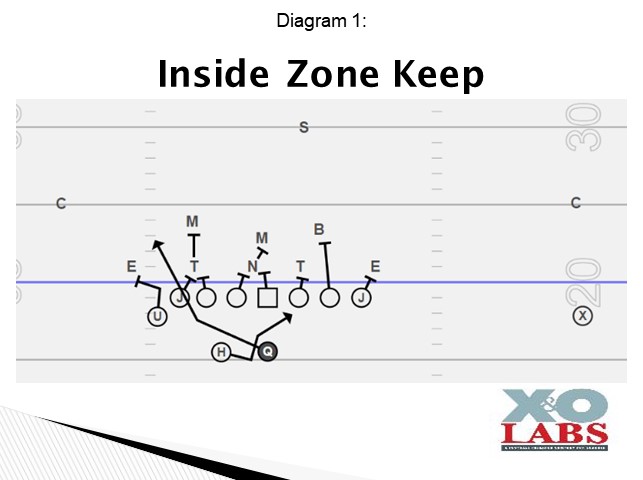 While this isn't an unbalanced set, we used 3 TE's in this formation.  This is Inside Zone.  The twist is that the half back is running a wide inside zone path, but the call told the QB to keep it.  We kick out the normal read key.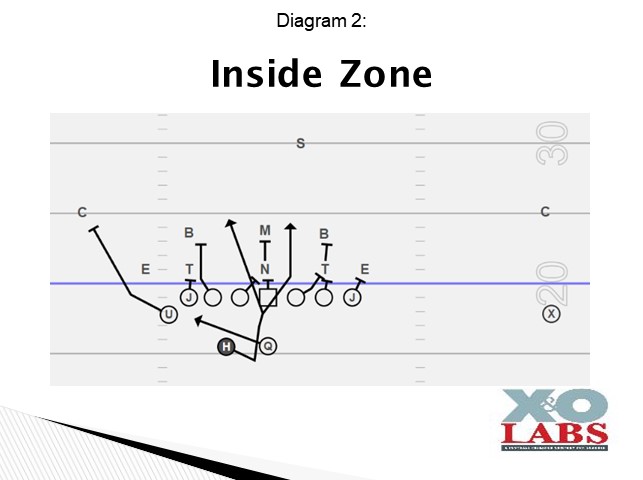 This is the next play in the game.  Same formation.  This is Inside Zone with the QB reading the backside DE.  Because our best player is at QB and he just had a good gain the previous play, you can see how they react to him.  He takes the DE and backside LB with him.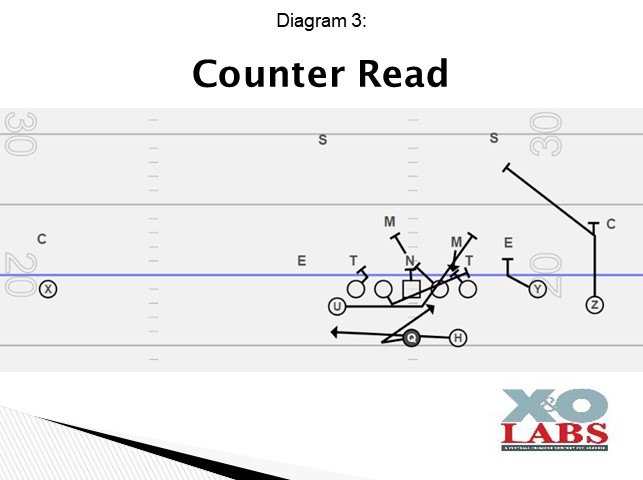 This was the game winning play.  Power read with counter blocking.  The QB is reading the DE on our left.  He takes away the sweep, so he pulls it and runs counter.  Not pretty, but effective.