By Nathan Brown
Offensive Line Coach
Southern Nazarene University (OK)
Twitter: @CoachNABrown
Southern Nazarene calls its pin and pull run game "Buck", which is a double pull concept alerting both Guards to pull regardless of the front. Day one install tells the quarterback that he is responsible to read the backside C gap defender and pull the ball if necessary.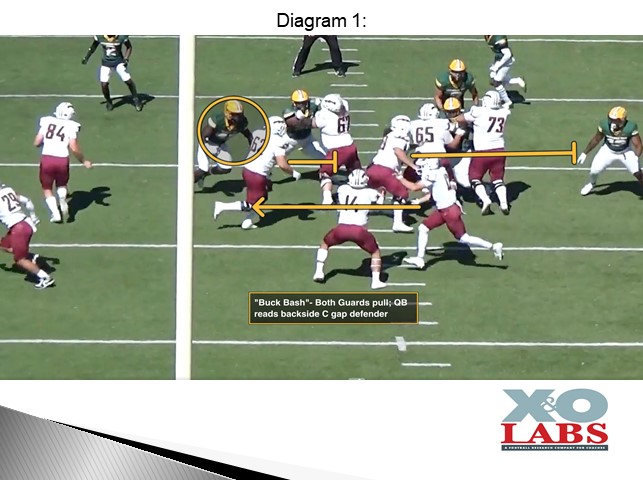 It's been an extremely efficient concept for a program that lacks the size up front to base in tight zone runs and pure gap concepts. "We seem to get more agile linemen in the recruiting process," Coach Brown said. "So it became better to build our offensive line around a running quarterback."
The quarterback is the centerpiece of this system and many of their explosive runs come off pulls. But what makes the plays truly explosive is how the staff- under the direction of head coach Dustin Hada- builds in perimeter blocking tags to out leverage the defense.
Puller Rules:
Before delving into the tag system it's important to note that Coach Brown doesn't teach the Pin/Pull run like others by emphasizing and blocking the point. Instead, he treats it more as a gap scheme, where the second puller reacts off the first pullers block. "He will fit inside or outside based on the first puller's block," he said. "We talk about reading the head of the defender. If the first puller logs, we replace. The backside puller reads where the offensive lineman head placement is on the defender."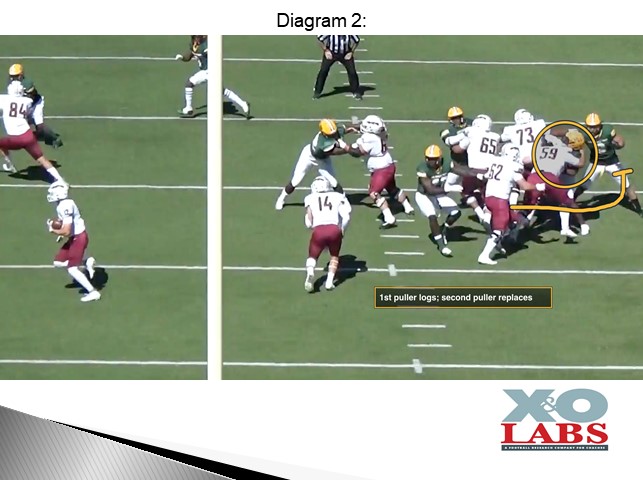 Power Read:
Southern Nazarene will build these same perimeter blocking tags on its power read concepts as well.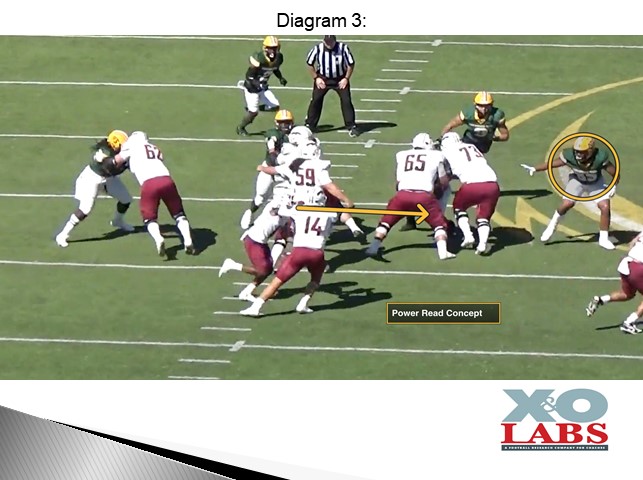 Terminology:
While everything is signaled in Southern Nazarene's system, there are numbers to denote which player is the horizontal element in the bash game.
For example, any "50" terminology denotes the running back is the horizontal element.
Any "70" terminology denotes the slot is running the jet horizontal element.
Any number ending in "04/05" denotes the read concept is off power read.
Any number ending in "01/02" denote the read concept is off buck sweep.