By Jeff Thorne
Offensive Coordinator
North Central College (IL)
Editors Note: Jeff Thorne is in his 11th season as North Central's offensive coordinator and his third year as an assistant head coach. In 2011, the Cardinals established single-season school records for rushing offense (3,383), rushing touchdowns (40) and scoring (524), and led the College Conference of Illinois & Wisconsin in rushing offense (281.9 ypg), total offense (451.1 ypg) and scoring offense (43.7 ppg).? Jeff, the son of head coach John Thorne, played for his father and was a standout quarterback at Wheaton Central High School, earning All-State honors in 1989. He continued his playing career at Eastern Illinois University, where he was a four-year starter, earning All-Gateway Conference honors as well being named to the 1993 NCAA Division I-AA Preseason All-American Team. Jeff has also assisted at Wheaton Warrenville South with the quarterbacks and receivers.
Special thanks to X&O Labs for allowing me to share some of our ideas in the running game and to the outstanding Offensive Line coaches that I have had the pleasure of working with over the last ten years, particularly Rick Ponx (2004-2009) and Stafford Davis (2010-2011).
Ten years ago we were charged with the difficult task of turning around a program that had not won six games in any one season since 1987. Our resources were thin, both financially and athletically. In 2002, our first season, two full-time coaches were on staff, assisted by several part-time and volunteer coaches, myself included. From a physical standpoint, we did not have the athletes to line up against our conference opponents (College Conference of Illinois and Wisconsin, CCIW) and run the football without finding ways to gain a quick edge or create a quick vertical seam in the defense. Offensively, we plodded along week by week, struggling to find an identity. Our first and second string quarterbacks suffered season-ending injuries within the first five games, leaving us with an inexperienced junior to finish off our final five games. Somehow, we were able to scratch and claw our way to a 6-4 season, giving North Central College its first six win season since 1987. In 2011, we won our sixth consecutive CCIW Championship!
Our first recruiting class brought us a dynamic quarterback that was physically able to throw the ball effectively and at the same time provide a threat with his feet. With limited depth and athleticism at the line of scrimmage, we felt that accounting for one less body at the LOS would be in our best interest. At that time we decided to make Speed Option our signature running play. We converted the only Tight End body we had in the program to Offensive Tackle and we have been effectively running the play ever since!
The following year we added a quick-hitting Trap play out of the Gun, giving us the ability to stretch the field horizontally with Speed Option and vertically with our Trap scheme. We have since continued to enhance our running package (IS & OS Zone, Power and Counter) and over the last three years have averaged 5.85 yards per rushing attempt (our 6.78 yards per rush in 2011 led the nation). In this report, I will detail how and why we couple these two concepts versus the varying fronts that we see with regularity.
Within our Speed Option concept, there are three absolutes necessary for success:
1. Leverage on the 1st box LB to the play-side from our P.S. Tackle or P.S. Tackle / TE Combination.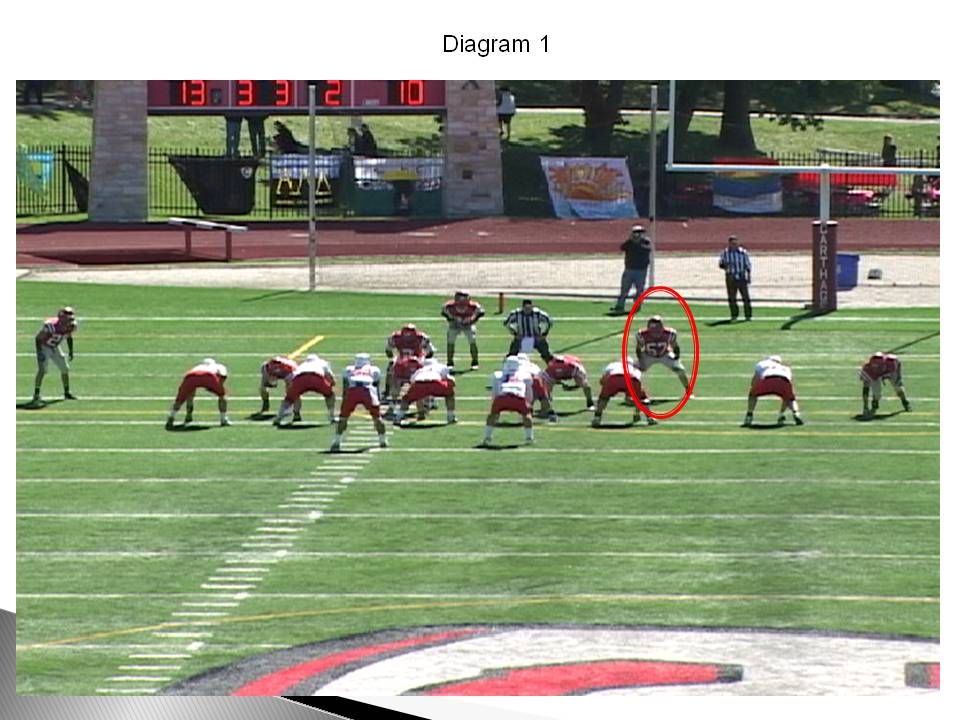 2. Equal or plus numbers to the play-side is essential.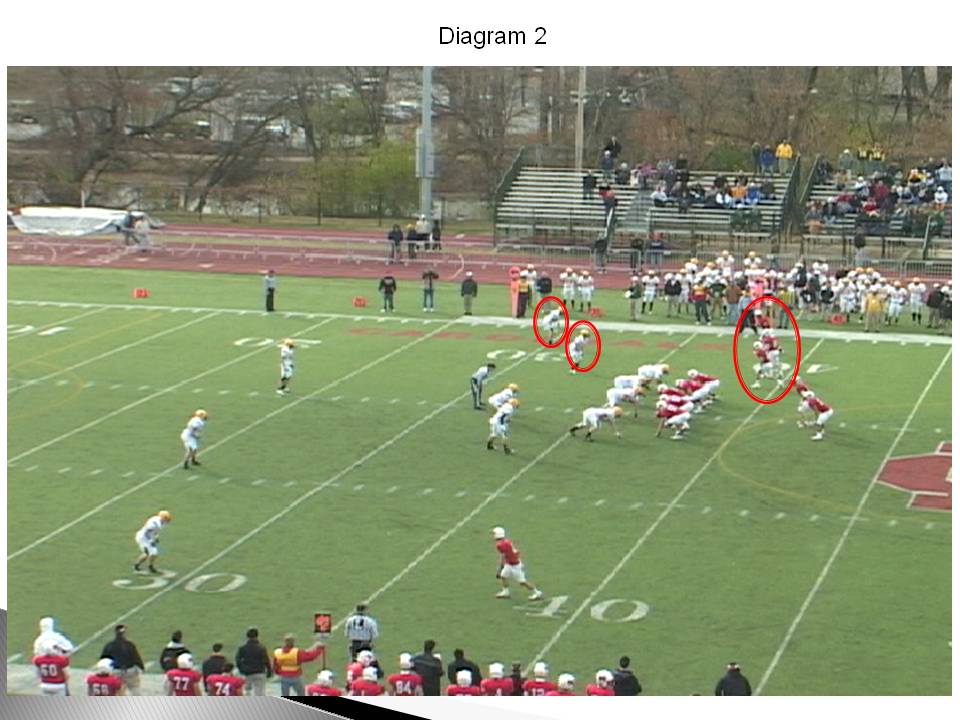 3. Perimeter players must embrace the idea of being great without the ball in their hands.
Base Concept
Our Speed Option concept is a hybrid Man / Zone scheme and is designed to stretch the defense horizontally, similar to that of the Outside Zone play. However, we are able to get a stretch on the defense much quicker with the Speed Option concept as opposed to Outside Zone. On our regular Speed Option play (run to a two-man surface), we will be optioning the last man on the LOS. To run this concept, our QB must confirm that our PSOT can account for the first LB in the box to the play-side. The objective is to create a vertical wall outside of our tackle working up to the third level of the defense. It is imperative that our perimeter blockers take great pride in their work as blockers to make this play effective. It is critical for the RB to assist the perimeter blockers by setting up their blocks with a dip and bounce track, or by simply getting vertical quickly when the defenders are maintaining outside leverage on our perimeter blockers.