By Will Compton
Head Coach
Rudder High School (TX)
Twitter: @CoachWCompton
Introduction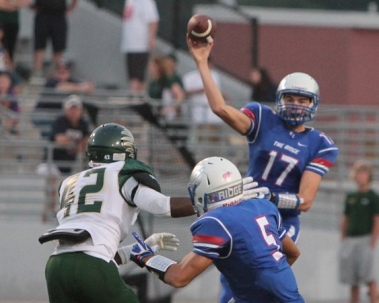 You look down at your call sheet and look for the perfect run play for 3rd and 3. You talk through the headphones and signal the play in to the QB. He walks to the line and the first thing he does is see if he can throw it. This is the basic process in all of our run game that doesn't involve a jet motion. Using the philosophy of throwing uncovered in your game is a great way to add an option aspect to your offense. It is an easy way to help you call your run game because your QB will make your call a great play.
Throwing Uncovered
We use the idea of "uncovered" on all of our inside run plays. When the Defense begins to play heavy on the run and crowd the LBs close to the box it creates an uncovered skill player. When walking to the line we ask our QB on all run plays to look at the OSLBs. If they are playing tight to the box then he has the green light to throw uncovered. We teach our WR to identify which of them is uncovered based on the Defense. The WR will talk to each other and check on and off the ball based on who is covered or uncovered. This lets the QB know if he wants to throw the ball which WR will be running the fast screen. They do not have to understand coverages. They only need to understand grass. If the Defense is playing loose coverage across the board. The #2 WR will always run the fast. It is an easier and quicker throw for the QB.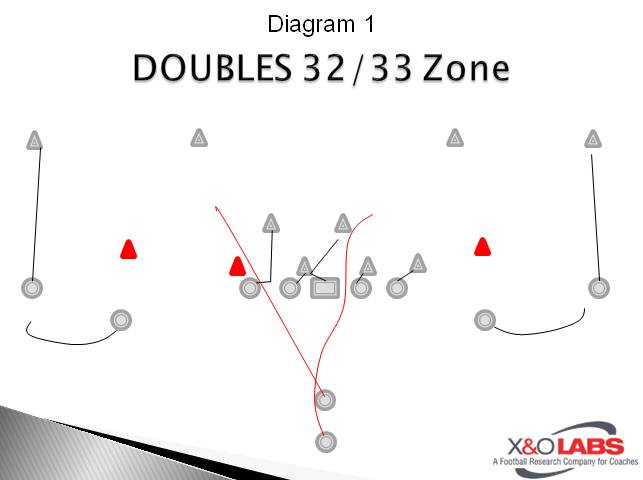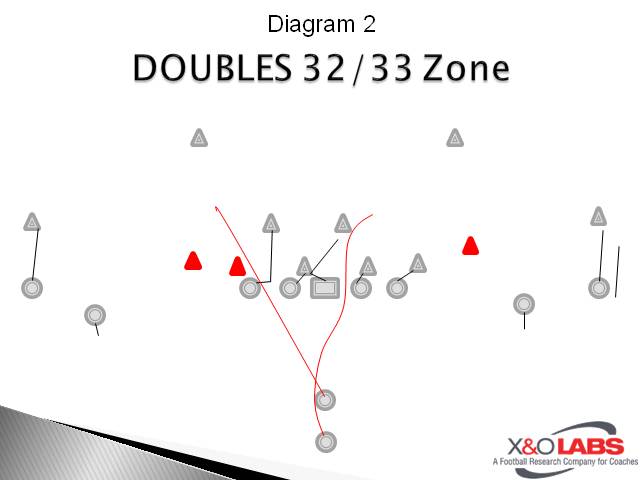 Why would you throw uncovered on run plays?
Spread the ball around to all your athletes on the field.

Make the Defense accountable for every Offensive skill position.

It helps in making your play call the right one.
In today's game players want to be involved in the game on every play. They want to feel that they are contributing to the Offensive success by doing more than just blocking. We use "uncovered" as a way to include them in our run game. Our WR do a great job of understanding grass. We spend time at the beginning of the season explaining to them that every called run play is still a possibility for them to catch the ball. This helps in keeping the WR committed to the run game. It also makes the Defense account for every skill player on the field. If they are going to play loose cover 4 and have 7 players tight to the box, you have to make them pay. If thrown several times a half the LBs will start to get out of the box a little more and more so that they can stop the fast screen. This gives you the numbers game that you want.