By Mike Kuchar
Senior Research Manager
X&O Labs
Twitter: @MikekKuchar
Introduction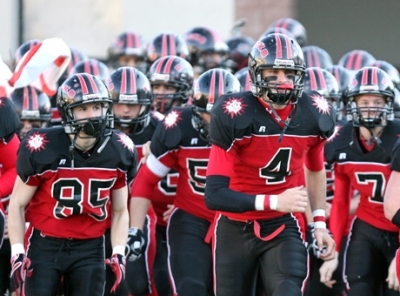 When conducting our research on RPO concepts, we found that the majority of coaches package their RPO concepts together, meaning they will teach both the run element and pass element at the same time. Then, they will work on developing the QB's pre-snap read key and post-snap movement key. This comes in the form of constant drill work, which is done on a daily basis. These are the drills below that these coaches are using to train their QB's eyes to make the correct reads in RPO concepts.
Drill 1: QB Pitch, Plant and Throw Drill
Contributor: Bill Conides, St. Stanislaus College (MS)
Purpose: Teaches QBs to receive snap, threaten line of scrimmage and get ball out to pitch key.
To see video of this drill, click on the video below: