By Shea Monroe
Offensive Coordinator
Ashville High School (AL)
Twitter: @Coach_Monroe3
We primarily work out of 32 personnel the whole game. In some instances, when we do use "receivers" they are just flexed tight ends. We use these flexed tight ends to create extra gaps and to crack the 2nd level.
The reason: In 2018, I recently took a new position at Ashville High School in Ashville, AL. We are grossly undersized and not very big. My head coach decided that we should adopt a "ground & pound" philosophy, where we could control the clock and keep our defense off the field.
The style of offense we run was made popular of Coach Tim Murphy of Clayton Valley Charter School in California. Basically, the offense featured an exclusive two tight end set with the QB in the shotgun, the TB offset to his right or left, and a fullback and wingback off-set to the right or left. Below is an example: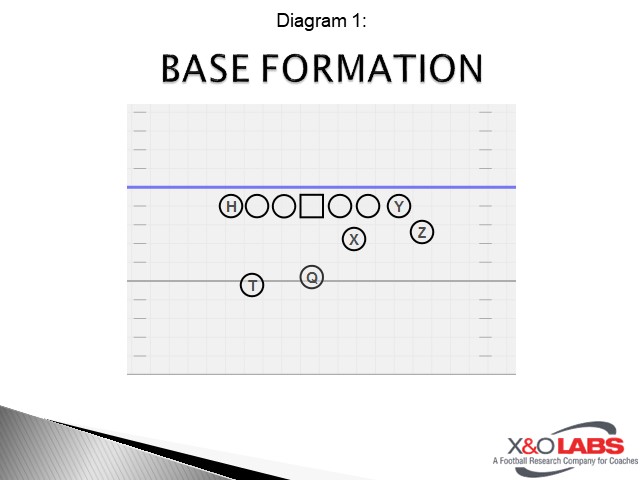 One of the best benefits of going two tight ends is the ability to go unbalanced. We run unbalanced 3 different ways:
2-4 (two linemen on one side of the center, and four on the other)

Tackle Over (TE on the backside)

End over (Crack alignment covering up a tackle)
As an offensive play caller, I know there are only a few options the defense can do to unbalanced formations:
They do not do anything.

They slide down a full man toward the most lineman/WR side

They roll their secondary

They walk a linebacker over
Below are some diagrams of our unbalanced sets: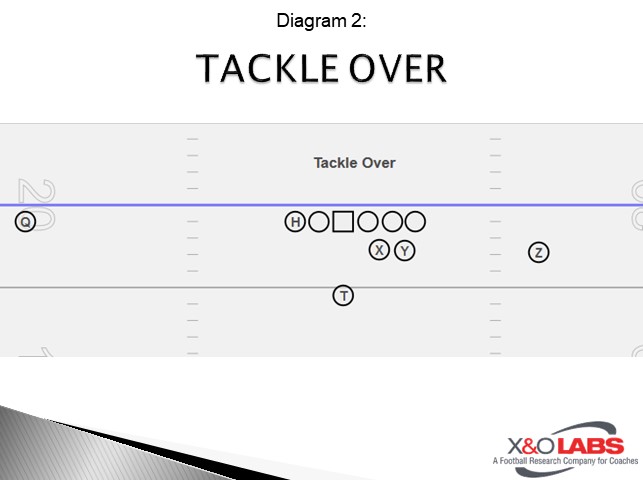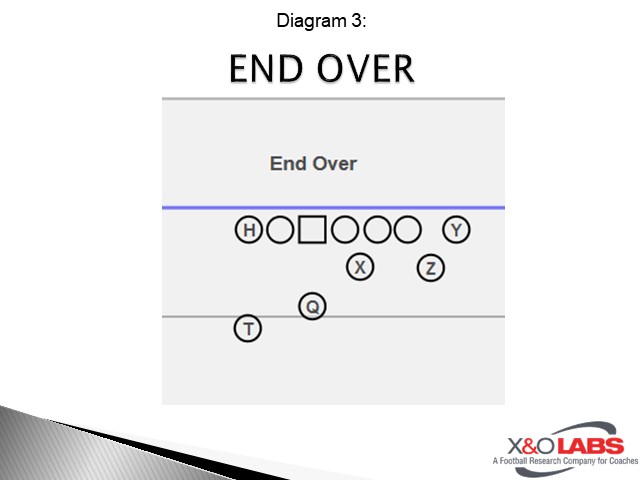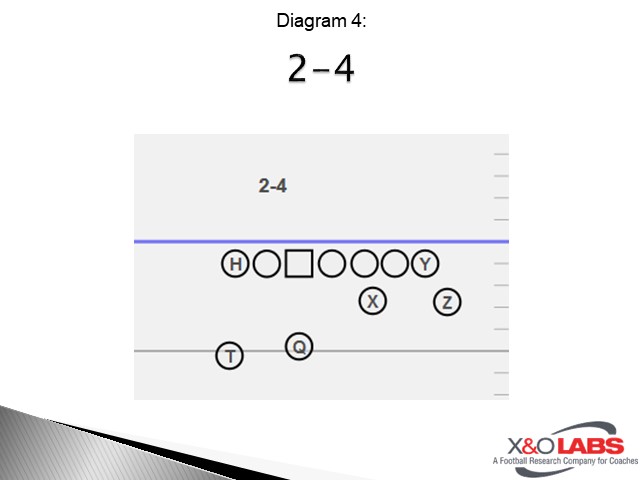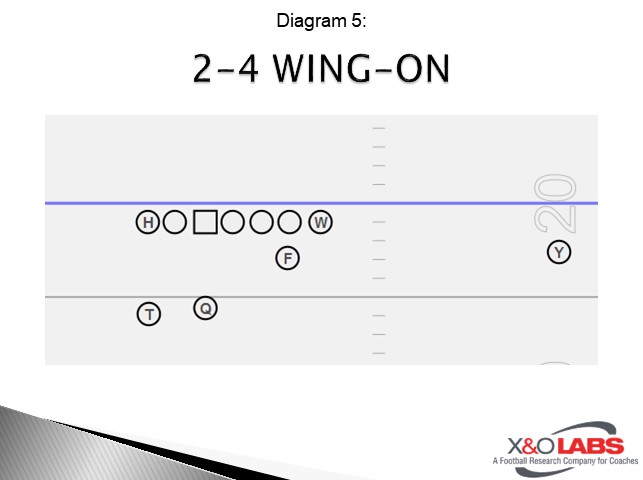 Coaching Points:
From these formations, we really like our QB run game. Running the QB is great because it allows you to be +1 running the football. For example, if the defense has 10 in the box, you will have 11 with the QB becoming a runner. When teaching the quarterback to run the ball in these condensed looks you must tell him a couple different things:
Be patient (it's a fistfight in a phone booth)

Let your blockers get in front (point #1)

Make 1 cut and get vertical (this is a marathon, not a sprint, at least for us)