By Brian Hayes
Offensive Coordinator
Anna Maria College (MA)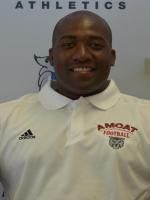 Editor's Note: Coach Hayes have been a quarterbacks coach and a coordinator at the collegiate level for the past 8 years. Prior to being named as the offensive coordinator at Anna Maria, Coach Hayes was the quarterbacks coach at Copiah-Lincoln Community College and Assumption College. Brian has worked with a lot of great coaches from all levels and credits them with helping him develop as a young coach in this great profession.
Introduction:
The Sail concept for us has been a very successful one to us over the 3 years that I have been a coordinator here and Anna Maria. We are able to use our running backs in this as the third receiver in the route progression. We averaged 16.2 yards per completion with this concept.
Our Sail concept is primarily a 3 X 1 concept but we also have variations where we run it out of 2 X 2. We will run Sail against any coverage and we like it in a 2nd and 3rd and medium to long yardage situations. The great thing about this concept is we use it with a few different protections. The majority of the time we sprinted to it but we will also use our drop back protection and playaction series.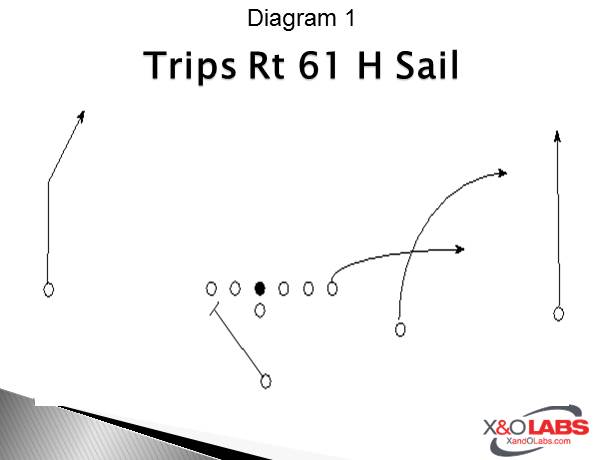 We also have a few adjustments to this concept using our motions and using free releasing our back out of the backfield. We will line up in a 2X2 set and use our scat protection which alerts our running back to free release and now he becomes the 3rd receiver in the concept.