By Joe Spagnolo
Head Coach
Iona Prep (NY)
Twitter: @JoeSpags12
Introduction:
In the last few years we have evolved into a Zone RPO and Power Read football team that plays up- tempo, with various formations and motions. We have found that the best way to protect our two base run plays has been through Pull Scheme RPOs with Universal Tags. The key to these plays are that they work verse all fronts and coverages, which allows us to always call plays that work, while pushing the tempo at the same time. For the purpose of this article we will focus on our three primary Pull Scheme RPOs and our main universal tag.
G-Lead (Read)
The G-Lead scheme was very easy for us to adopt for our oline and skill players as it is a combination of zone and power principals for our offensive line and the same run game mesh as our zone read play for the QBs and RBs. The G-Lead scheme is a great answer when we are having match-up problems with a NG because it provides us with better leverage or an aggressive double team at the point of attack. The skip pull for the bsg is identical to the skip pull in our power scheme and the RBs aiming point (front leg of the center) and movement keys (Tightest technique) are consistent with our zone read scheme. In addition, it creates a false pull that slows down backside LBs and pursuit if we get a pull read triggered by the backside de.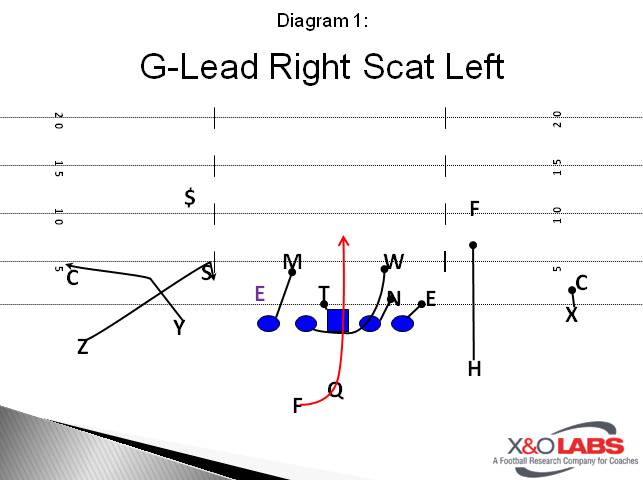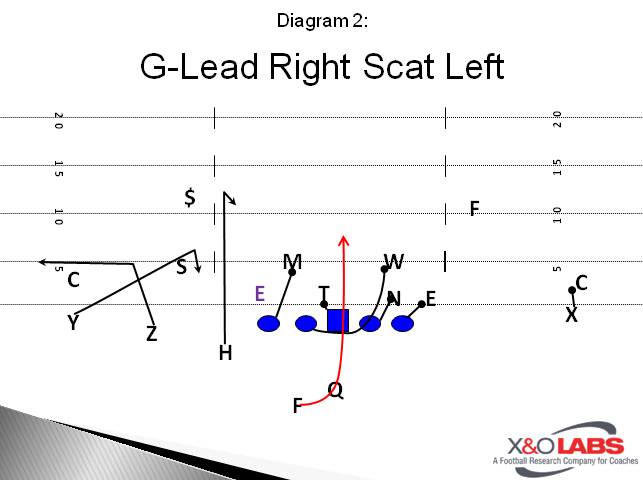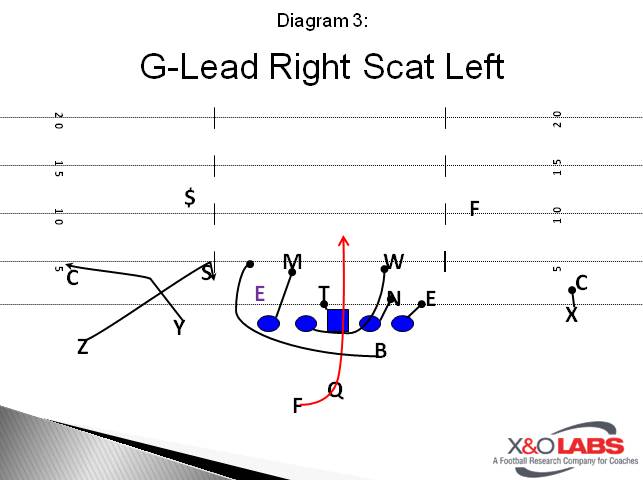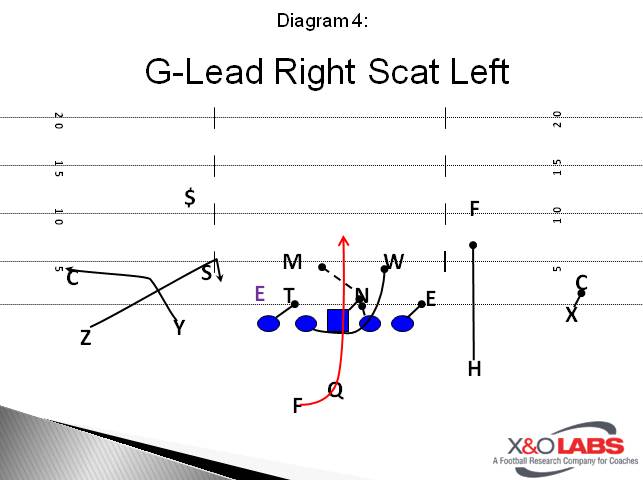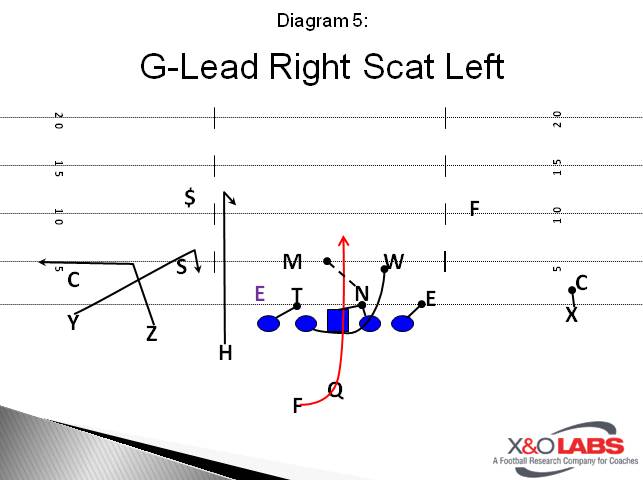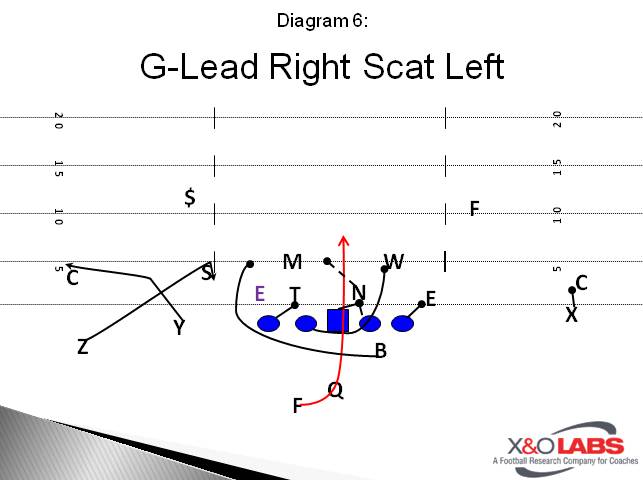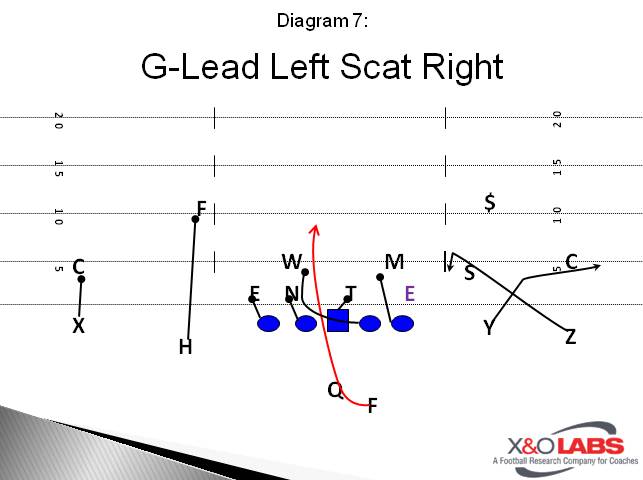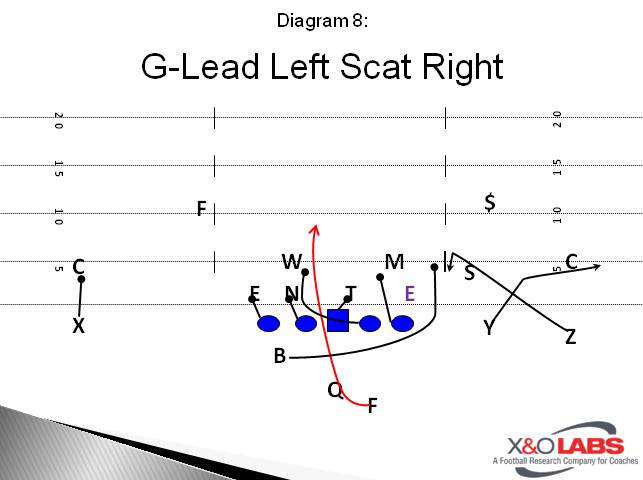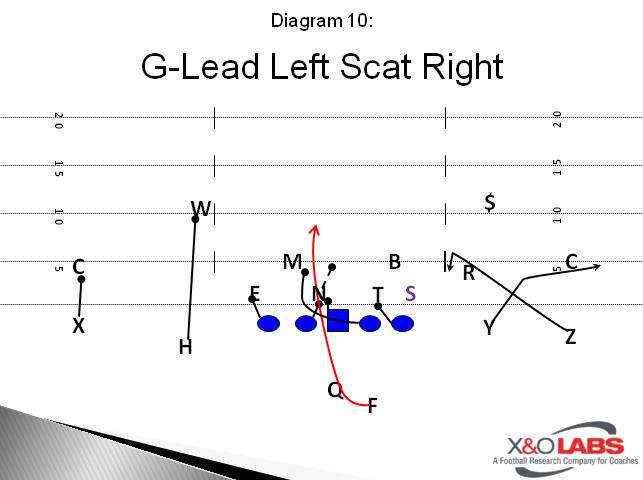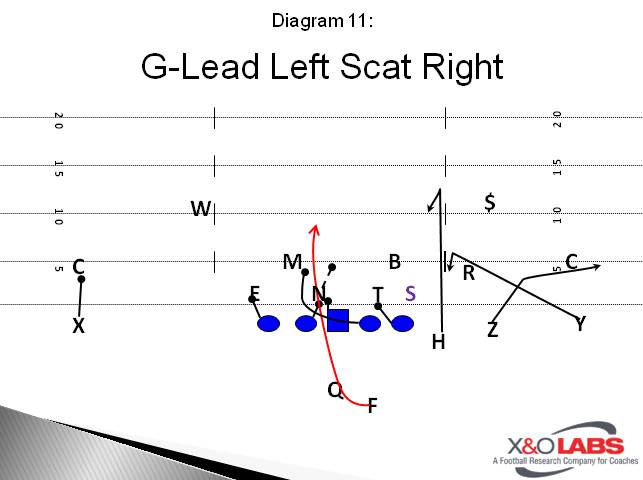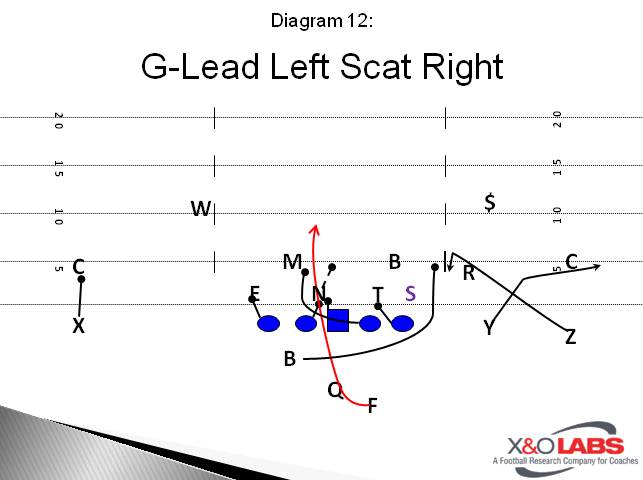 Dart (Read)