By Rich Holzer
Head Coach
Meade High School (MD)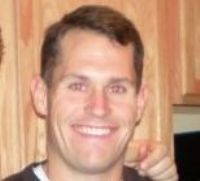 Editor's Note: Coach Holzer has served as the Meade Mustangs Head Coach for two seasons from 2011-2012. He was named Coach of the Year by Varsity Sports Network for the State of Maryland as well as by The Capital Gazette, Baltimore TD Club, & Annapolis TD Club. From 2008-2010 Rich was Head Football Coach at Parkdale HS in Riverdale, MD. 2004-2008 Rich was Defensive Coordinator/ Strength Coach at Westlake HS in Waldorf, MD. 2002-2003 Rich was a GA at Hofstra University. Rich is graduate of Hofstra University with a BS in Physical Education, where he was also a 2x All League Offensive Lineman for the Pride, & has a Masters in Educational Administration from McDaniel College.
Here at Meade High School we are a Spread Zone Read based team. However, we felt as a staff that we needed a few key pass concepts on which we could hang our hats. These concepts had to have answers to any coverage we could see. We didn't want to get into the business of packaging concepts to attack specific coverage's. We felt this way because we are handed players who come from 3-4 different youth organizations which run a variety of different schemes not only by organization but within the organization as well. Also, we are on a military base so we have players transferring in that need to be brought up to speed asap and complex concepts will only slow he learning curve.
In our offense we currently hang our hat on 4 main drop back concepts and 5 quick throws. Today, I plan on discussing our "Shallow" game. When looking at different passing schemes we felt that the "Air Raid" shallow cross game was a very inexpensive play to install, but had a high potential for return on investment. We began making the shallow a staple of our drop back pass game. We run our shallow game from numerous formations. In addition, we run our shallow to any receiver on the field, which makes us almost impossible to key on. By running different receivers on shallows it allows us to break tendencies that may develop, but more importantly it gives us a way to designate our most explosive athlete the shallow runner. We are trying to get the ball to playmakers in space. Lastly, how we teach the concept is unique. We teach the concept as a whole to our receiving core not just their individual route assignments. Every receiver is inter-changeable in our shallow game. I feel this is what sets our shallow game apart from other high school programs is a multiple looks we give.
The rules for our shallow cross are fairly standard. They are as follows:
Shallow Runner: Be no more then 6 from the near OT at the snap of the ball. Upon the snap release immediately for the heels of the near DE gaining no depth. Run over his heels & through the tackle box with speed. Work for a depth of 1-3 yards on the opposite sideline. Don't stop running.
Dig Runner: First slot opposite the shallow is the Dig runner. Be no closer then 5 and no further then 8 from the near OT. Release vertical for the outside shoulder of the Alley defender. Push through the outside shoulder of the Alley defender. This a non negotiable point for us. We must cause that defender to turn his head with our release. Push vertical 10 yards. At ten foot fire and bring it across. Run versus man & sit versus zone. If you sit find a window to the QB off the MLB and give him hands & eyes. (We teach our receivers to read zone or man coverage by peeking at the receiver coming on the shallow. If he has a defender trailing him it is man, if no defender is trailing it is zone)