By Jordan McGowan
Head Coach
Brookside Christian HS (CA)
Twitter: @coach_bdba
Introduction: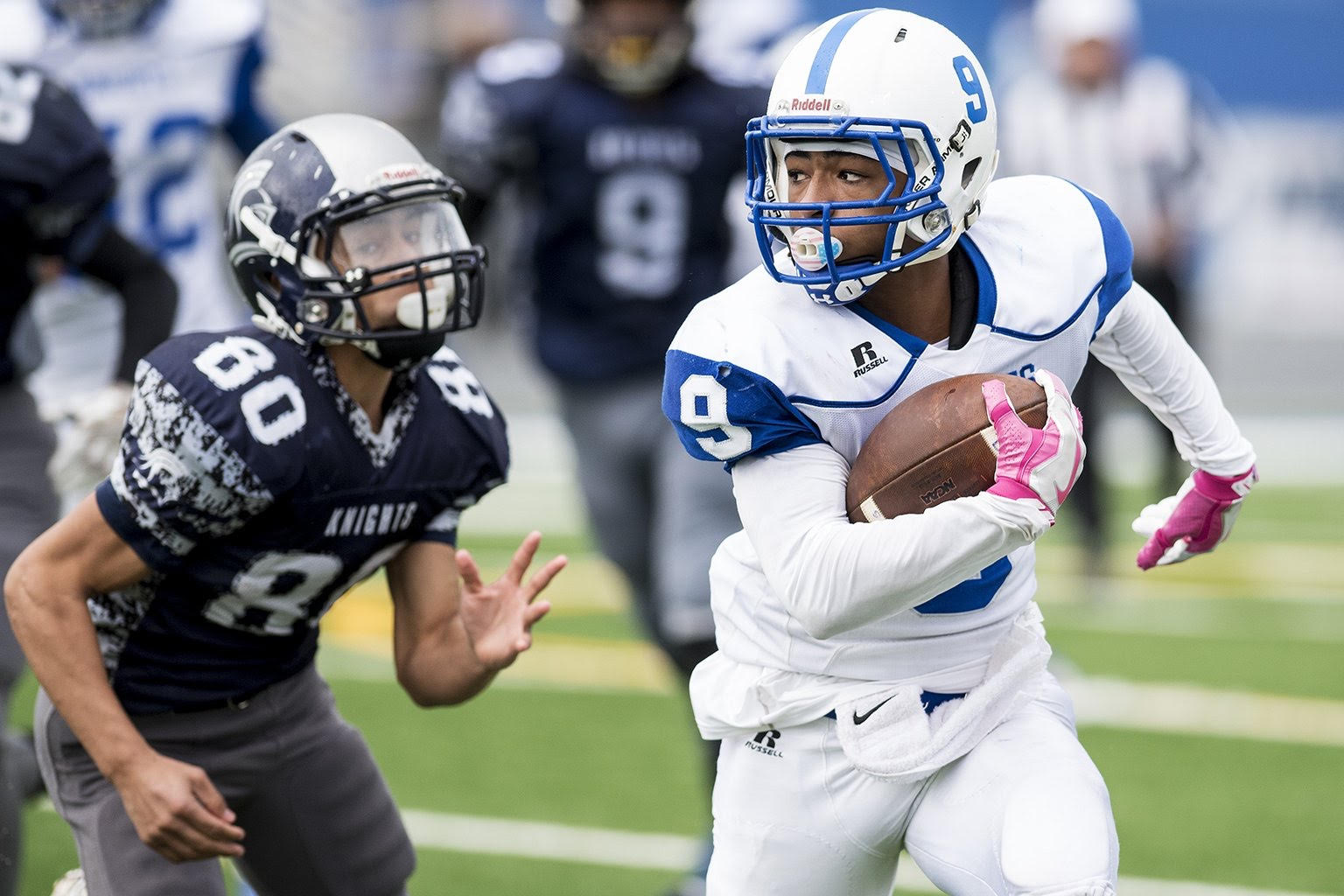 Here at Brookside, our brand of the Air Raid offense mixes traditional Air Raid concepts, several RPOs and our own variation the ever-popular fast screen. Our offense is designed to get the ball out as fast as possible to our athletes in space, whether it be through speed option, toss, RPOs or fast screens. We really stress yards after catch with our receivers. Their goals are to have at least 40% of our receiving yards being after the catch (YAC).
Base Concept
We are vanilla in our formation looks, spending about 35% in 2x2, 40% in 3X1, and 20% in empty. Very rarely do we go with 2 backs or with a TE set. Our goal is to use these formations to indentify where we have space or an advantage athletically and then to attack that space. The majority of the teams that we faced ran 4-2 with Cover 1, but we also saw some 4-1 box with man under 2 behind it.
The fast screen has a number of benefits. Not only does it give our QB an easy completion, but it also gives us big play ability and helps us get our receivers involved in the game. We had success throwing the fast screen to the 1 receiver side away from trips or away from motion. We like to run zone away from the fast screen (even giving it a few times) to freeze the screen side flat player. We also like to run our double slant combo away from the screen. This gave the QB an option if he saw better grass away from the screen or if the defense wanted to overplay the called fast screen.
We rep our fast screens daily in practice for at one or 2 five minute periods. To do this, we would set out landmark cones for offensive line as well as the receivers. As we began to show that we could hit those landmarks, we would slowly progress the receivers into reading the most dangerous man (MDM).
Coaching Points:
The key phrases that we use when teaching fast screens are "flat & fast" then "find him." It is imperative that the lineman come off the ball flat to their land mark before looking to find their "him" who is the MDM. Typically, our play side tackles are able to get out to the slot defender and our play side guards end up catching an inside backer if they are able to get out. Sometimes our play side guards get caught up with the defensive line, preventing them from being able to climb. This isn't ideal, but it also isn't the end of the world.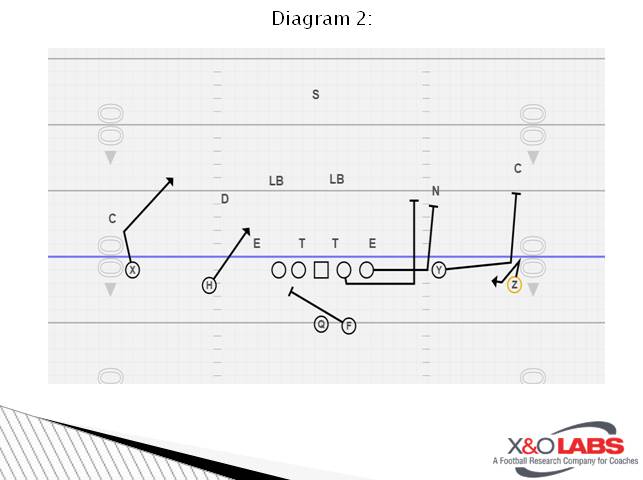 Our most effective fast screens are the ones when our receivers handle their business in the blocking aspect. Diagram 2 (above), shows the Y attacking flat at the feet of the Z then getting vertical to the corner giving the Z a two way go once he has the ball.