By Jeff Smith
Offensive Coordinator
Warrenton High School (MO)
Twitter: @C0ACHSM1TH
Introduction:
RPOs have evolved into a movement in today's game. With the many types of RPOs out there, the type that intrigued me the most was what Baylor was doing. They were reading 2nd and 3rd level defenders and throwing the ball down field, as opposed to throwing screens. When I sat down to study them, I was impressed with the execution of their scheme. The byproduct of that was obviously huge offensive numbers. Like most other offensive coordinators in the nation, I tried mimicking similar concepts with my offense. When doing this I ran into 3 problems that a lot of high school coaches might also run into:
My wide receivers weren't fast enough to stretch the field vertically in the amount of time necessary to make the appropriate read of the 3rd

If my quarterback did get a pull read and threw, he couldn't always put it on a rope 15-20 yards down the field like most D1 quarterbacks.

I had the realization that my quarterback was also my best runner, so why am I not making him a running threat in this scheme.
These problems created a quick shift in my mindset from traditional RPO concepts with 10 or 20 personnel and my quarterback reading 2nd and 3rd level defenders. Instead, I moved to Empty RPOs where my quarterback is the run option and is reading the 2nd level exclusively. In this article, I will go deeper into how I use modified empty formations, an outside trap scheme, and quick game with options to create major headaches for defenses.
Formations
As I said before, I wanted to run RPO's from empty formations. The problem with a traditional empty formation is that you are locked into a 5 man blocking scheme. This led to me coming up with the following formations: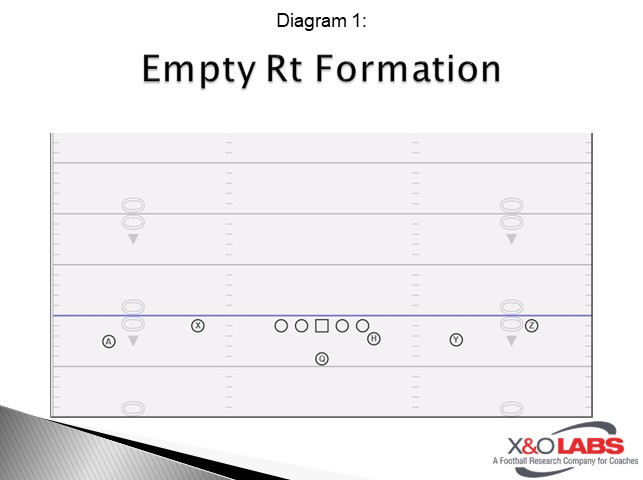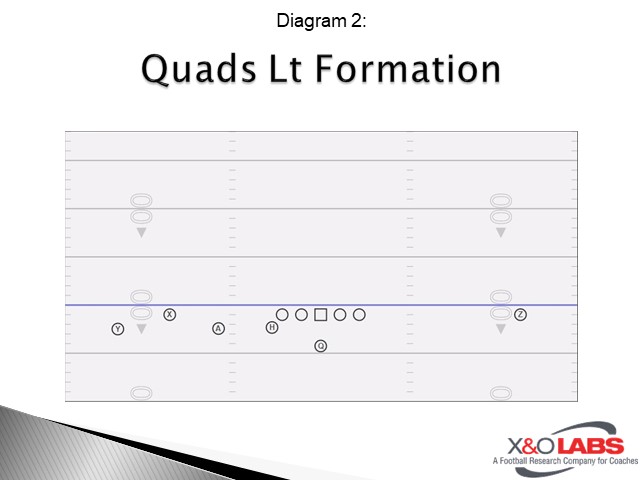 With the insertion of the H back as a wing, these empty formations present five vertical threats while allowing me to have a 6-man blocking scheme. These are only two examples of formations that fit this mold.
Blocking Scheme
The blocking scheme that I have had the most success with is an outside trap scheme. With the insertion of the H, it can become a counter scheme. This is perfect for RPOs because it gives you an extra hat at the point of attack and you aren't setting the weak side end free like a traditional counter scheme. The rules for our outside trap are as follows: