By Lonnie Norton
Offensive Coordinator/QBs
Prairiland High School (TX)
Twitter: @coachlnorton
As the offensive coordinator at Paris High School, myself, along with head coach Steven Hohenberger, sat down in order to find a way to improve a passing game that had produced only 9 TDs to go with 13 INTs during the 2013 season. With input from one of my former football coaches and now coaching mentor, Dan Gonzalez, we turned our passing game around to one that produced 27 passing TDs and only 6 INTs in the 2014 season and led to the program's deepest playoff run in 26 years and followed it up the following season with 25 TDs and only 6 INTs. The concept that proved to be one of our most explosive and certainly, one of our most versatile was the Seam and Wheel concept. With this, we had a concept that could defeat the blitz and man coverage, defeat overloaded coverage to trips, an outstanding red zone play, as well as a play that was guaranteed to get the ball to one of our best playmakers.
The Pattern and Coaching Points: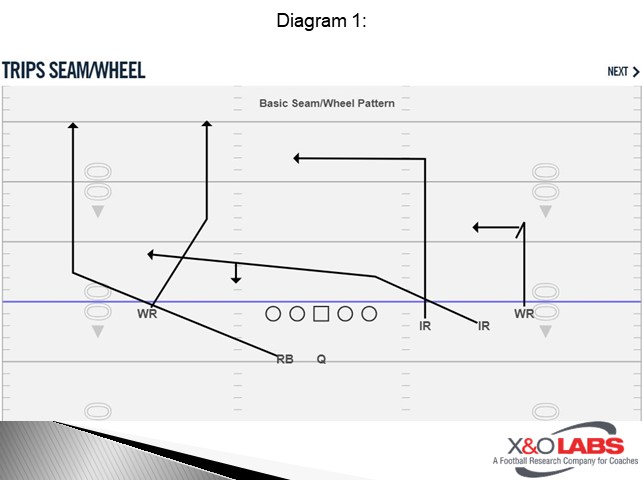 Single WR Side
#1: Seam or Post
>Back: Wheel
Seam - Aiming point is 7 yards deep at 2 yards off the hash (NCAA Hash Marks in Texas) before pushing vertical. He will throttle in the hole till he hits 15 yards deep and will then clear out.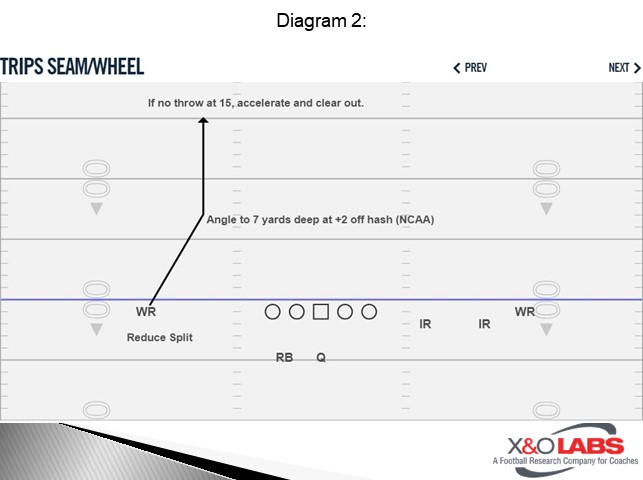 Wheel - We teach the back to push through the heels of the Seam/Post runner's alignment before going vertical up the bottom of the numbers. The back MUST be alert for any edge pressure as he will be hot for the QB. He should expect the ball at no deeper than 12 yards down field.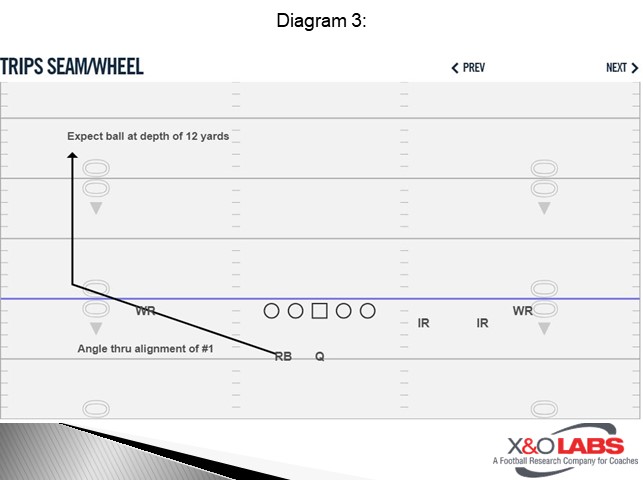 3 WR Side
Tagged Inside WR: Shallow
Non-Tagged Inside WR: Dig
Outside WR: Under
Shallow - This has been a staple of our offense. The shallow wants to release flat at a depth of 2-3 yards and slowly gain ground. As he works his way across the field, he will read the flat defender on the opposite side. If the shallow runner can get outside the flat defender, he will stay on the run.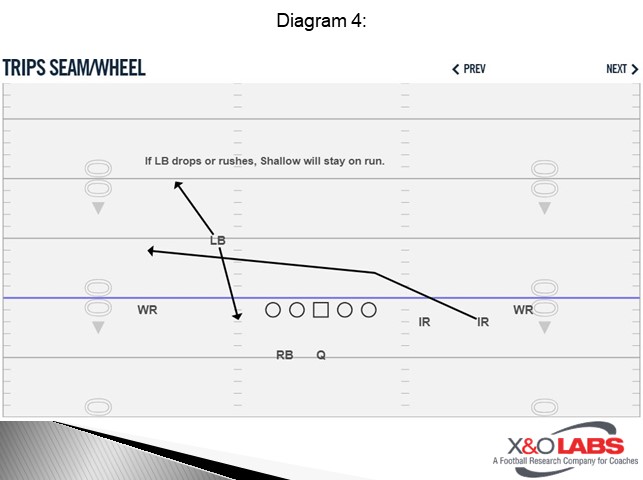 If the hole player widens, he will work to a stop around the opposite hash and show hands and numbers to the QB.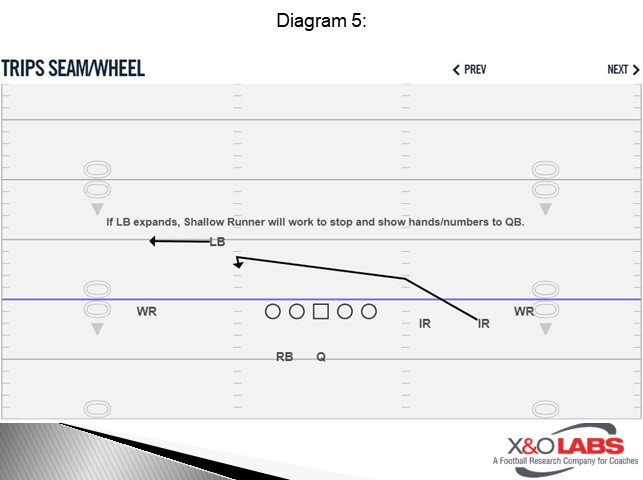 Against Man Coverage, he will need to stair step his route in order to create separation.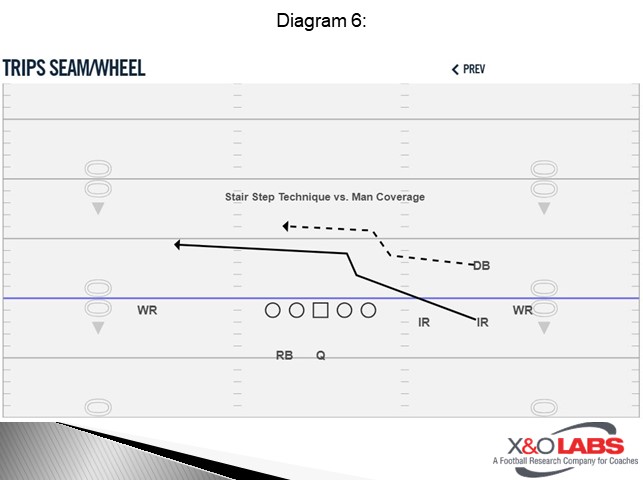 This route is worked daily by all WRs as part of a daily warm up for both WRs and QBs.