By Nick Coleman - @QB_CoachColeman
Offensive Coordinator
Itawamba Community College
Offensive football in today's college football world has evolved over the past 20 years. With more programs running an up-tempo spread style offense and the argument of the 10 second rule by defensive coaches, it is obvious this style of offense has caught the attention of the college football world. One of the most popular spread offenses is the "Air Raid" offense and its light it up passing attack. These concepts have been putting up record breaking numbers at every level of college football from FBS, FCS, Division II, Division III, and NAIA for over 20 years. Although there are many different versions of the Air Raid in college football today, a lot of the same base concepts are prevalent throughout each program. The most successful version I ran this past year was taking basic Air Raid passing concepts and adding backside tags.
The reasoning behind adding backside tags to these concepts is to give the QB an option based off coverage. Instead of running mirrored concepts we put tags on the backside of basic Air Raid concepts. Every tag and concept has basic rules that puts the QB in the correct spot to throw the football.
The first backside concept is the "Snag" concept.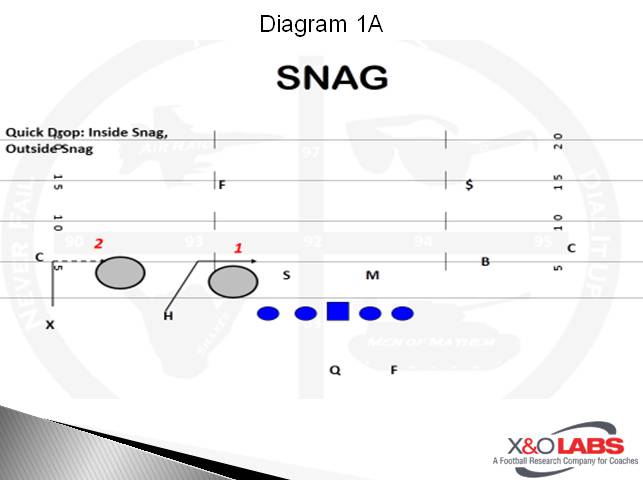 Most Air Raid offenses run backside slants opposite of the base concept. We would tag the "Snag" concept to give the QB a better option against 2 high safeties.
Here is the "Scat" concept with the "Snag" routes tagged on the backside: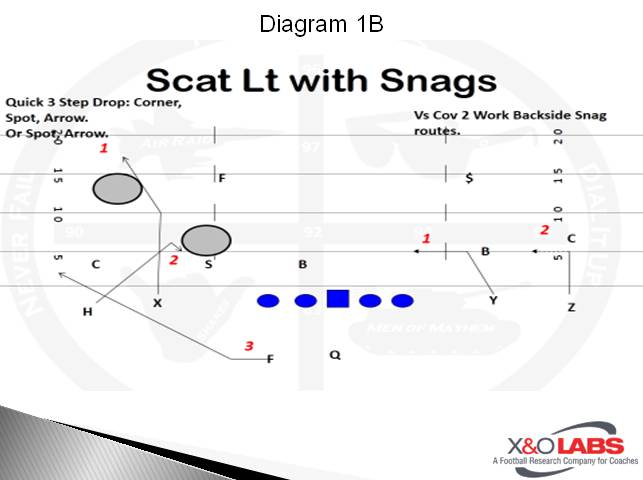 Here are the QB rules: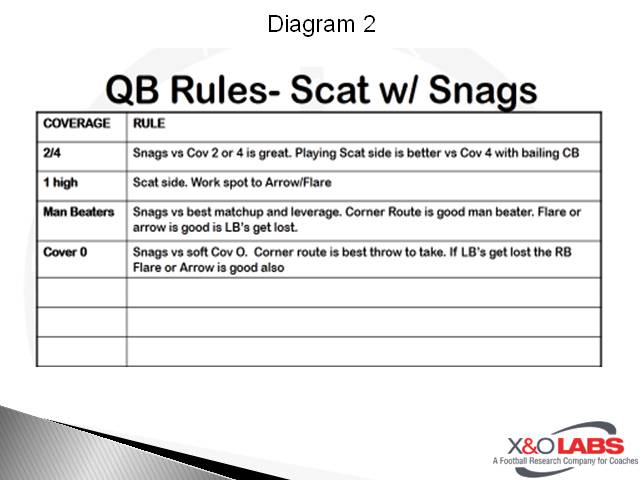 Click on the link below to view this concept in action: