By Dan Ellis
Head Coach
Great Valley High School (PA)
Editor's Note: This fall, Coach Ellis will begin his first year as the Head Football Coach/QB/OC at Great Valley (PA). Prior to this position led teams at W.C. East High School (2011-2013) and Springfield High School (2008-2010). He also has additional years of experience as quarterback coach and offensive coordinator at Rustin High School (2007) and Downingtown East High School (2003-2006). Dan has also been a faithful contributor to X&O Labs over the years and is a valued resource for us on the offensive side of the ball.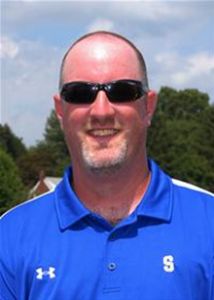 "Coaching on the run" is a common buzz word in coaching circles these days. The problem with the phrase is that it is mentioned far more often than it is explained. As you consider running a no huddle system, it is important that it is more than just a tempo of how you play, it needs to become pervasive in your thought processes and throughout your program. This is impossible without "coaching on the run."
In many ways, coaching on the run is really not that difficult of a concept. It comes back to planning. Your team and coaches need to start thinking and addressing how you plan on coaching with speed and tempo. How you organize and structure your practices and coaching habits will go a long way in determining success or failure on the field.
Here are a few tips for 'Coaching on the Run' you can incorporate into your practices and games:
Practice
In going to a no huddle system it is important to make sure you are getting the most out of your practice schedules and scripts. If done correctly, the number of reps in a given period and throughout your practice will go up and you will find your coaches being more efficient with their time. Ultimately, practice changes are the best way to reach your goals in implementing your no huddle system.
Script Everything – Never go onto the field without having everything planned out. If you are planning on no huddle, you cannot waste time with inefficiency. Know which plays you plan on running in the game and run them in the same percentage in practice. If I'm going to run Power 30% of my running plays, make it the same throughout the week. Also, be smart in terms of how you structure your scout team. For example, do not make the scout team change coverages every play. If the team you are playing against is a cover 2 and 3 team, organize your 7 vs 7 period to have only one coverage in that time period or split it in half.