By Dan Ellis
X&O Labs Columnist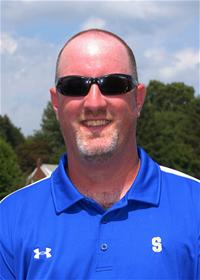 Dan Ellis, X&O Labs Columnist and Head Coach at West Chester East High School (PA)
Editor's Note: Coach Dan Ellis is one of X&O Labs' most popular monthly columnist. His columns focus on offensive schemes that just flat out move the ball. His previous post have been some of the most read and commented articles in X&O Labs' history. Ellis is the former record-setting quarterback at Virginia and currently serves as the Head Football Coach at West Chester East High School (PA). And one of the best things about Coach Ellis is that he takes the time to answer any and all questions asked. So, if you have any questions after reading his column, just post it in the comments section below this report and Coach will respond shortly.
As a no huddle team, one of the things that I have thought about is the best way to operate and communicate in a no huddle. We have tried two different ways to do it, using wristbands and using signals. The key thing that we have found through experience is to make sure you have a good philosophical reason behind your no huddle and make sure your communication works with that philosophy.
Start Slow
Our original philosophy behind going to the no huddle was to make the defense adjust to us. We felt that we could get the defense to line up in a specific way and then exploit it. Our goal was very simple and so we used the wristband as our original means of communication. We were moving from an offense where we used a lot of formations and motions, and using the wristband allowed us to keep some of that. The means of communication was a player with a white board and a marker. Some people we studied used flip numbers. We used the white board because we thought it was easier. On our wristband, we had it sectioned off into a run game section, quick game section, drop back section, and tricks. It consisted of about 80 plays total.