By Alan Stanfield
Offensive Coordinator
Whitworth University (WA)
Twitter: @coachstanfield5
Introduction: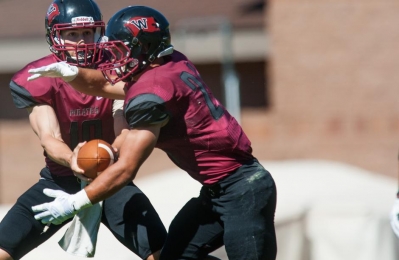 I began coaching 16 years ago at a small high school, and have been calling plays from a No Huddle offense ever since. The largest evolution for me has been streamlining plays in two specific ways: First, the terminology used in a play, from many words to as few as one; and two, taking single stand-alone plays and combining them into a singular play concept. As a staff, we now try to live by a 25-play script rule in our game planning process.

Consequently, our players maximize the practice reps they get with specific play concepts and we think a greater mastery of our offense is accomplished through how we practice the game script. This process, more than anything else, has sped up our play calling on game day and allowed our players to play at a high tempo pace.

Playbook Organization:

Every staff will go about deciding their offensive plan of attack in different ways, but clearly organizing the playbook is a key starting place for any style of offense. Our playbook is broken down into six categories:

1) Base Run: 2-3 Concepts (These don't change week to week)
2) Miscellaneous Run: Tool box of 2-4 concepts or add-on's
3) Screen/Draw: 3-4 Plays
4) Base Pass: 3 Concepts (These don't change week to week)
5) Miscellaneous Pass: Tool box of 3-7 concepts or add-on's
6) Quick Game: 4 Concepts

Editor's Note: Click here to download Coach Stanfield's sample game plan on Excel.

Weekly Install:

Sunday: The staff sets the script. Rarely are there actual new plays installed week to week, but how we mix and match our base concepts can change by opponent. For example, with our base run play (Inside Zone) we can feature a variety of formations and receiver screen options based off our specific opponent scout profile. In addition, we like to run different play-action WR screen look-alike plays that attack the field vertically when the secondary starts over committing to our Inside Zone or perimeter screen game. In every game script, we try to package our base offense to be great at three specific attack zones: 1. Interior run game (the box); 2. Perimeter (horizontally stretch); and, 3. Verticals. (See Diagrams #1 and #2)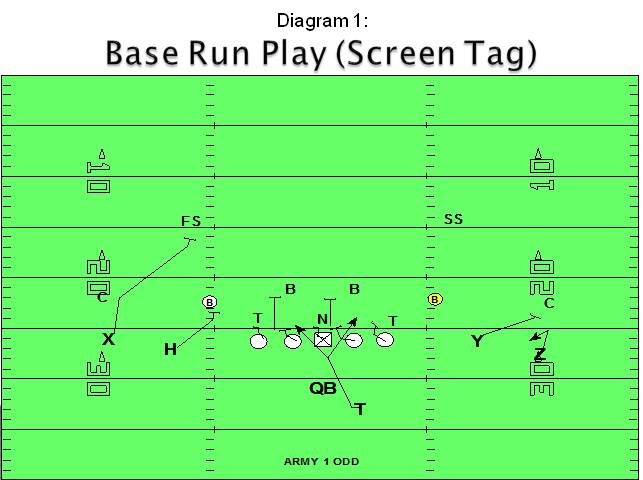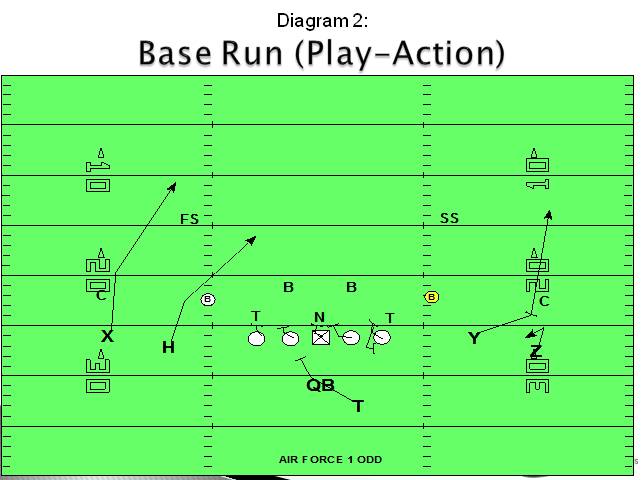 Next, we carry our scripts through three specific play-calling situations:

#1: Openers (1st & 2nd down)
#2: Red Zone
#3: 3rd Down by distance