By Jhett Norman
Offensive Coordinator/Quarterback Coach
Levelland High School (TX)
Twitter: @jhethronorm
Introduction:
Stick Draw has become a staple for most everyone who runs an RPO offense these days. Here at Levelland, it has become a staple of our system as well. We look to throw the ball on every single play, and the quick hitch route has become our go to in short yardage situations. It is important to mention that we take the RPO concept and flip the letters into PRO as we always look to pass first and run second. With the defense keying on our hitch receivers, we have had to add in a few wrinkles to keep the stick/draw concept working efficiently.
Formations:
We primarily base our offense out of trips, but we have the ability to run the play out of doubles. The play is called differently depending on the formation. We also can change the linemen blocking rules, as well as, who the ball carrier for the run option. All of these things help us find a way to keep running the same basic scheme over and over throughout a game and a season.
3x1 Formation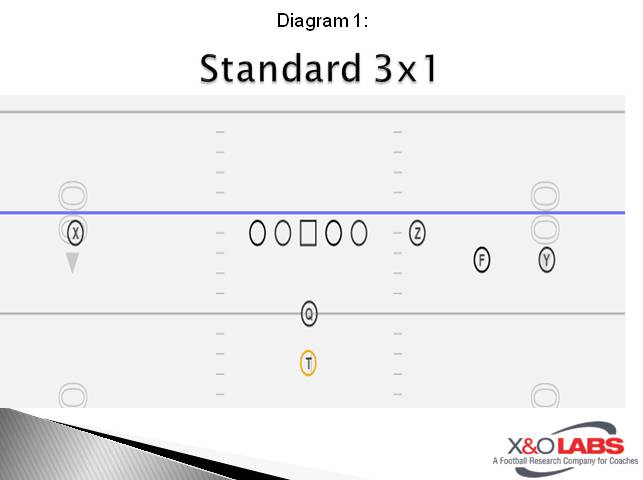 To study game film of the stick draw in this formation, click on the video below: