By Mike Kuchar with Dionicio Monarrez
Defensive Coordinator
Southwestern College (CA)
Southwestern College (CA) prides itself on getting off the field on third down. But to so, defensive coordinator Dioncio Monarrez mixes in his base quarters coverage look with a multitude of simulated pressures from mug looks. One of his top pressures this season was an "Auto" call vs. 10 personnel teams. He used it in long-yardage situations when it was clear offenses were throwing the football. It was all based on the protection slide.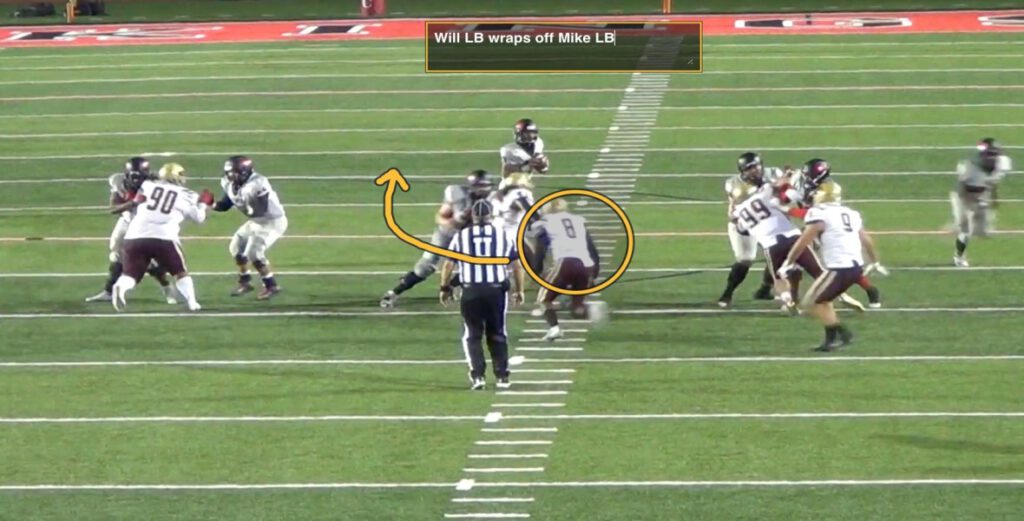 Pressure Pattern:
The pressure pattern creates a two on one vs. the running back in protection. The pressure is checked to the running back in protection or to the quarterbacks throwing hand if the ball is in the middle of the field to get a two on one with the back. The Mike LB creeps to the heels of Tackle pre-snap and is aiming at the earhole of the Center. If the Center shows, he will cross his face.
If the Center doesn't show, then hit the gap and go. The Mike must hit the correct gap. He has to get on the other side of the RB. We want two on each side.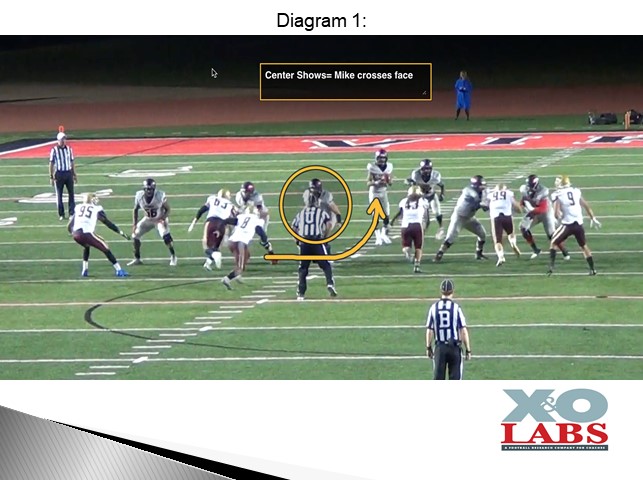 The Will linebacker will also stack the offensive Tackle. He is going to the Center but must go the other way of the Center. He can't go backside. He has to stay on his side because he might be the contain LB to that side if the QB breaks the pocket. If he gets stuck, he needs to locate the QB. Coach Monarrez talks about a landmark of getting five yards upfield on the QB. If the Center works to the Mike on the wrap, the Will must come directly off of the Mike.