By Mike Kuchar with Chris Kappas
Defensive Coordinator
Austin Peay University (TN)
Twitter: @CKappas
As a 3-3 stack, hybrid 3-4 outfit, Austin Peay University prides itself on getting the best skill players on the field defensively. But, the best skill defenders don't always equate to efficient blitzers. That lack of skill set influenced many of his calls in the previous year by choosing to be conservative and not pressuring the quarterback. "It costs us some games," he admitted. So last off-season defensive coordinator Chris Kappas meticulously went about revamping his pressure system to be more aggressive. He dabbled in the three-deep, two-under hot pressure world but instead decided that pure man pressures made things easier to get lined up and keep track of receivers post-snap.
By the following season, he completely flipped the script. The result was an efficiency rating of 66% in six-man activations and 70% in seven-man activations. Sure, they gave up some big plays in the process but according to Coach Kappas, the risk was well worth the reward.   "We won because we were more aggressive and made stops, turnovers, or negative plays when we needed to," he said.
Governor Personnel:
Like most three-down outfits, the Governors play with a strong end, Nose, and Tackle upfront. Its back seven consists of the following:
Sam- Strongside inside LB
Mike- Weak side inside LB
Strong Safety- Strong side outside LB
Bandit- Weak side outside LB
Weak Safety- Boundary Safety
Spur- Nickel to field or Middle Safety
Activation Design:
Essentially, there are three variants of man pressures in the Governors defensive system:
Pure Six-Man Activations- This is the jumping-off point for Coach Kappas's man pressure system. Here he will play with a high-hole defender and rush six in a true man-free coverage concept.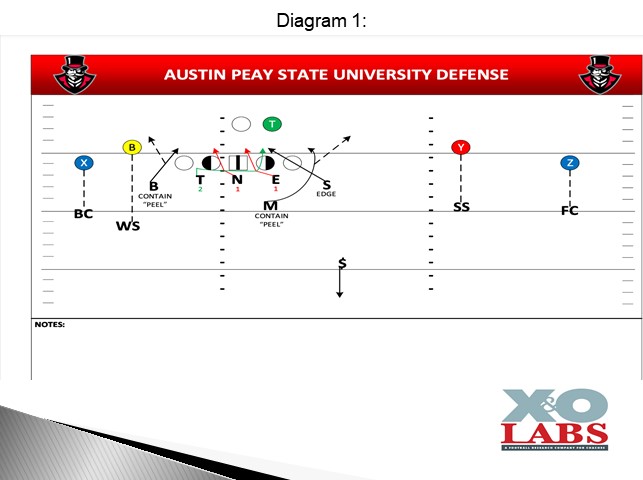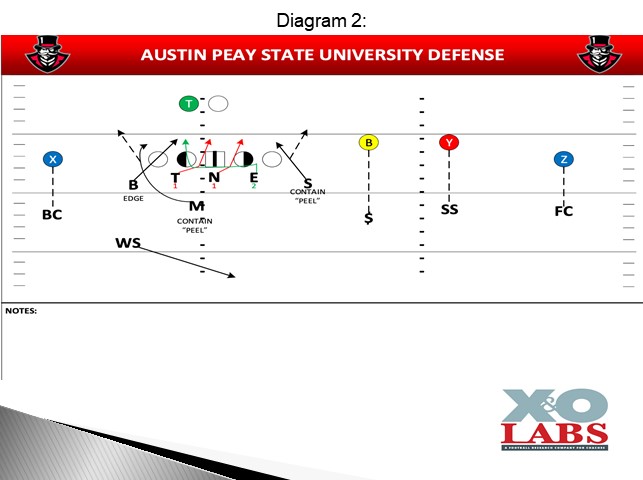 Six-Man "Plus" Activations- These are what Coach Kappas calls "plus" pressures, which is tagged to the traditional five-man rush patterns. This now activates the Sam, Mike, and Bandit in the pressure and converts from cover one to cover zero by rushing six and putting the post defender on the running back. The post safety becomes the low-hole defender if the running back blocks.