By Mike Kuchar
Senior Research Manager
X&O Labs
Twitter: @MikekKuchar
Editor's Note: The following research was conducted as part of X&O Labs' special report, "Developing an Effective Pressure Check System." Go here for the full-length report.
Introduction: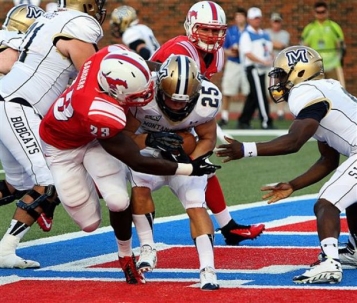 Full-Slide Protection (Diagram 70A)- Full slide protection simply means the offensive line will slide all in one direction and put its back away from the slide. Here, the offensive line could slide in many directions- to the field, to the boundary, to the QB's backside, etc. It's important to get a tendency on where they are sliding most often based which could be based on down and distance and personnel.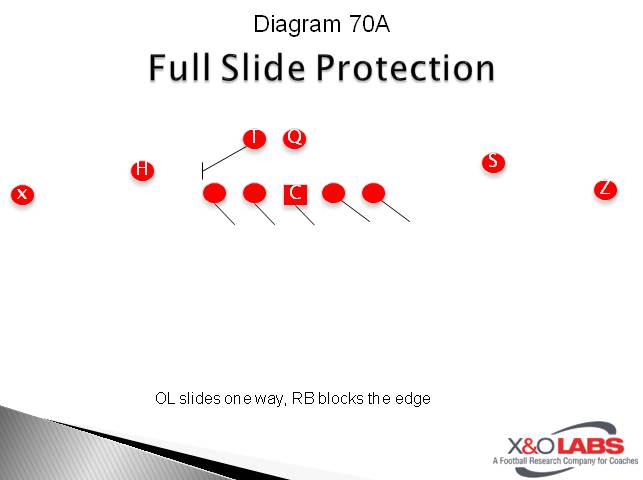 Attacking Full Slide Protection