By Kevin Bowers
Defensive Coordinator
Medina High School (OH)
Twitter: @coachbowers59
Blitzing six is and has been a successful choice for defenses for years. The question is, how do you cover it without playing the obvious zero man coverage? The answer is zoning it with five defenders. 2 Under 3 Deep coverages give you the best of the 6 man pressure with sticky coverage of the threatened underneath players, and over the top help with 2 of your 3 deep droppers. It was a concept we played on more than 94% of snaps this season en route to a 14-1 record, among the best in school history. In this report, I will detail the coverage responsibilities of each defender and how we adjust to open formations.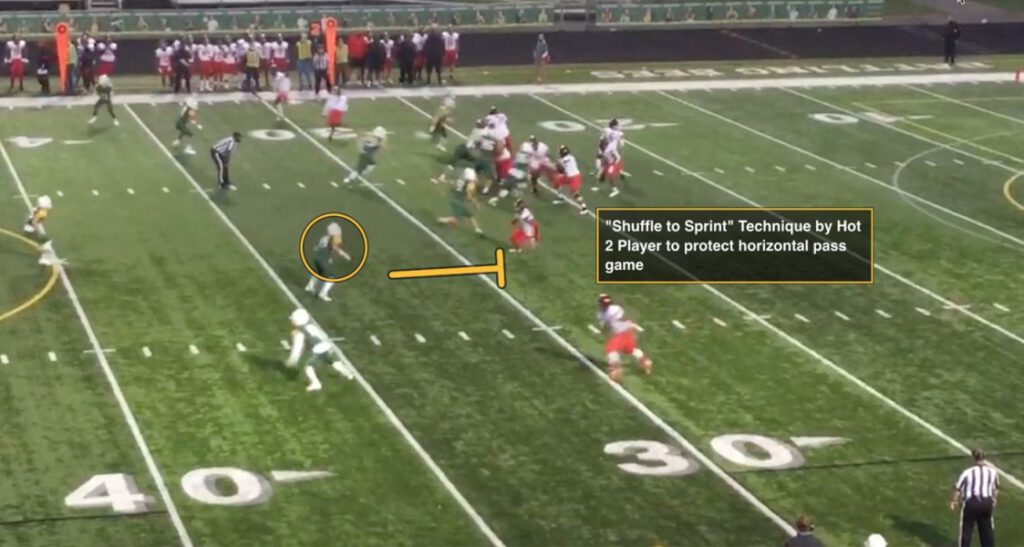 Pressure Patterns:
Building in the pressure patterns is where the fun comes in. In these hot pressures, you can fill six gaps any way you want. We mustn't have pressure players in a single wave. They need to be on different levels. Some of the thought process we partake in each week includes the following:
Two blitzers off the same edge
Two blitzers into same side A and B gaps
Two blitzers into opposite A and B gaps
Two blitzers into double A gaps
Twist the blitzes
We use the following terminology in our pressure patterns. They are all weapons in our hot pressures:
"Arrow"- Double A gap pressures
"Bayonet"-  Since "B" and "A" are at beginning of the word, both are on the same side.
"Bomb"- Coming off the edge from the tail side (RB side) which is good vs. zone
"Railroad"- Coming off edge away from RB side. Good against counter schemes
"Club"-  C gap blitzer on one side, B gap blitzer on the other side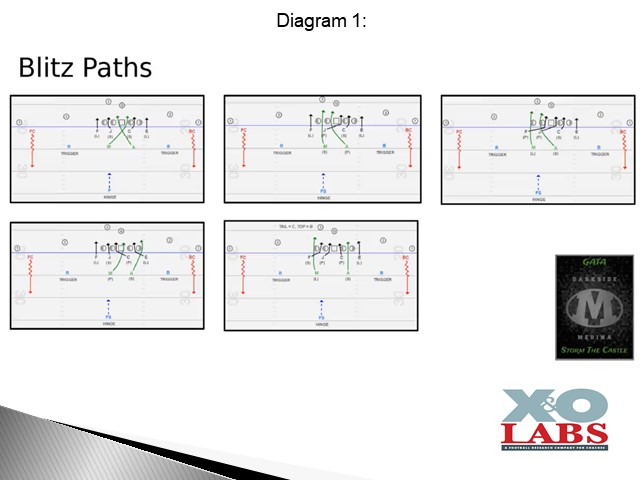 When it comes to defending the run, we make sure all blitzers understand they are spill players forcing the ball out to the Hot 2 defenders. Below are some general guidelines we use in defending the run:
Cross Face all DL & LBs Read the down block and rip across face
Pace the Blitz so the DL hits 1st and the LBs are 2nd
Read on Run allow for adjustments by the LB on their blitz path
General Description:
In general, the defense is constructed with 2 underneath players purely reading the directional key of the QB and 3 deep players playing off of the intentional read of the QB. We refer to the underneath players as "Hot" players, the outside deep ⅓ players as, "Deep ⅓" and the middle of the field deep ⅓ player as the "Hinge" player.