By Mike Kuchar with Jeff Long
Defensive Coordinator
John Carroll University (OH)
Twitter: @CoachLongJCU
Thanks to current Los Angeles Charger head coach and former X&O Labs contributor Brandon Staley, John Carroll University (OH) defense has had a continual presence on the Division 3 football landscape for years. This year was another solid 7-3 finish with a top 25 ranking in the country. Talking with new defensive coordinator Jeff Long, much of his pressure game was from two-deep, trap coverage. He felt that one-high looks just made things too simple for offenses to recognize. Quite simply, he fell in love with the exotic pressure patterns that can be derived from that coverage. Those patterns are what we will explore in this report.
But what separates Coach Long's package from what I reported with Indiana is that he will mainly use his trap coverage to the boundary with a multitude of coverage looks to the field. The split safety look was the perfect complement to the 60% middle field closed presentations that John Carroll utilized this season. It was a solid answer against 21 and 12 personnel outfits and were good run/pass pressures as we'll see on film. Plus, they were very efficient in mid-yardage situations, where each week Coach Long and his defensive staff would build in 1-2 each week.
"Fist" vs. "Front" Structure:
JCU bases out of an odd structure and calls itself a passing strength defense. But how they play that structure is unique. Most Odd outfits put a lot on their hybrid (mainly boundary) defensive end. John Carroll is a bit different in that they will vary his alignment based on the pressure. Coach Long calls this Anchor as a two-point defensive end who is taught to hammer, not spill, everything in the run game. His alignment is varied based on the following:
"Angle"- Anchor plays C gap either to field or boundary, opposite DE. Provides for an even front spacing.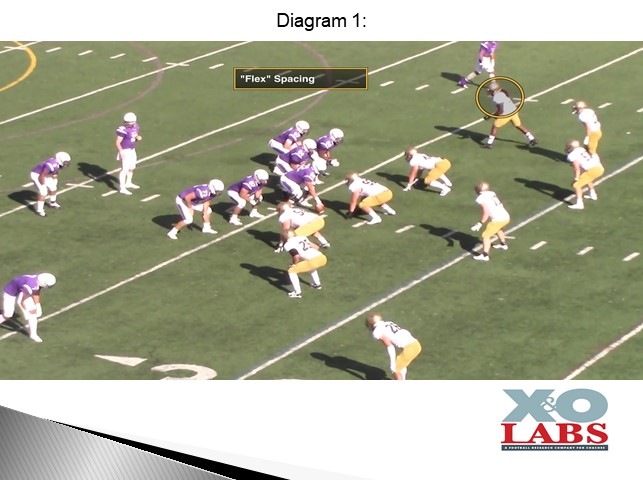 "Flex"- Odd, static look. Can be 4i or 4-techniques. 11 personnel adjustment. Anchor is asked to find a tight end.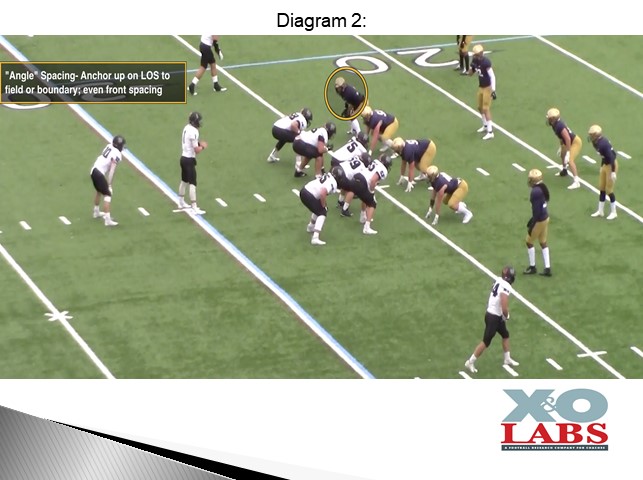 The advantage of the JCU defensive system is that it allows that Anchor to align all over the place with simple rules. There is a lot on his plate. Oftentimes, he's the only player moving. For example, the term "Up," tells him to go the boundary while the Penny (Nickel) goes to the field. "Down" tells the Penny to find the passing strength with the Anchor to become part of the pressure. According to Coach Long, it can get extremely confusing for coordinators because they cannot track where the pressure is coming from. "It gives you an Okie element based on where the linebackers are but we can twist and knife the front," Coach Long told me. "The front six is to the boundary but the passing strength gets adjusted. The Anchor is the only defender moving."
The sample single high pressure is an example of this below: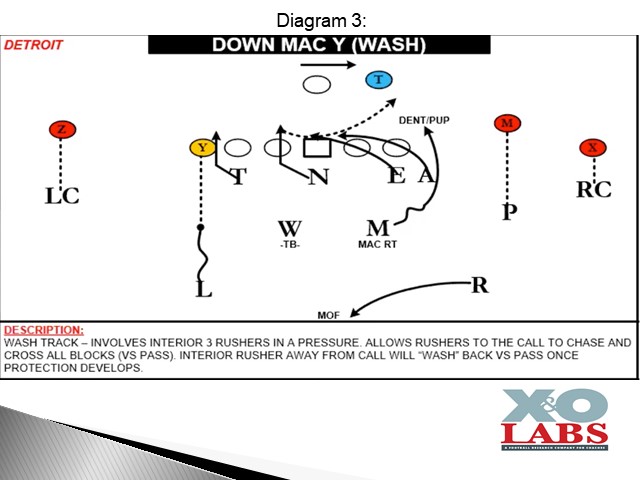 All that said, one of the things I admired in studying Coach Long's system is his ability to teach buzz-to-cut techniques from his back end. This means that defenders that can be on the line of scrimmage can work to play the low hip of any receivers in the seam. It's not easy to do and it takes a lot of practice. Coach Long uses the term, "show buzz but don't be in a position to get on low hip." Easy enough, right? It's something we explore in detail in this report.