By Micah Adams
Defensive Coordinator
Waukesha South High School
Twitter: @GridironAdams2
Introduction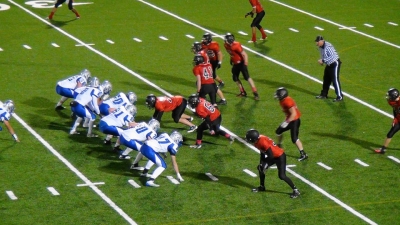 At Waukesha South, our team has seen a great deal of improvement in the past two years. Led by Head Coach Dave Rusch, our defense promotes an aggressive, attacking style of defense that causes turnovers and creates confusion in opponents.
The way we look at it, a confused player is a slow player. So the more we can make the offense think, the slower they operate and the more chances we will have to make big plays and create turnovers. One of the key elements of the disruption we cause on defense has been the implementation of a Psycho package.
Defining the Psycho Package
For us, the Psycho package is a scheme that utilizes a front that does not give players specific places to line up. Instead, the defensive front players are encouraged to continually move during the quarterback's cadence in an effort to disguise their assignment on any given play. The idea of the Psycho packaged was derived from similar ideas used by Dom Capers of the Green Bay Packers and Nick Aliotti of the Oregon Ducks.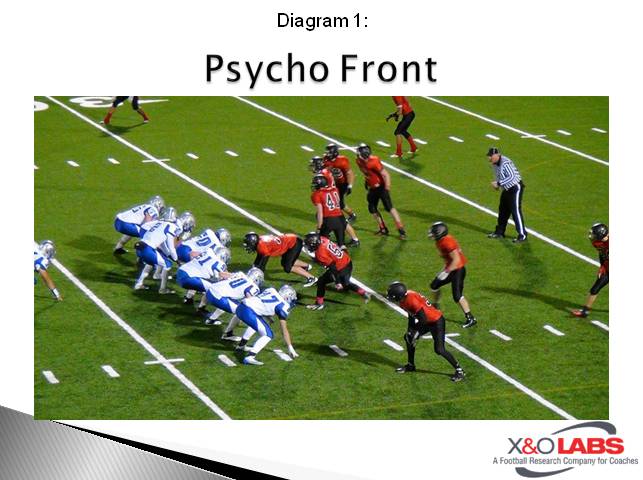 Using a front based on movement requires finding players that are mobile and aggressive. Larger, slower players would not be able to quickly change directions in order to be in the right position at the snap of the ball while moving during the cadence. By having the right type of players on the field that can make the athletic moves required, our kids are better able to truly disguise whether they are blitzing, dropping into coverage responsible for a gap in the run game or contain on any given play.
In many ways, the use of quicker players in this system plays into our strengths as a program. South is blessed with many exceptionally gifted athletes and lots of tough kids who are passionate about football. However, we struggle at times to find the requisite size on our lines to compete in the highly competitive Classic 8 Conference, which many call the best conference in the state of Wisconsin. The Psycho package is part of our answer to this lack of size.
The key to implementing an entirely different scheme was to keep players involved in situations that they most often experienced in their roles in our base 4-3 defense as well. For example, if our Whip linebacker often was dropping into the weak side flat, his Psycho position would ask him to do that at times as well. This made the install of the Psycho package "inexpensive" in terms of practice time as the kids were often already practicing the things that they would need to do in their Psycho role.