By Dan Devine
Defensive Coordinator/LB Coach
Alpharetta High School (GA)
Twitter: @coachd73
Introduction: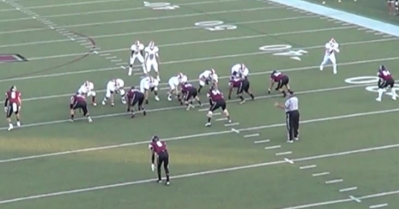 The concept of the 5-1-5 defense is a run stopping package that we used off of our base 4-2-5 defense. This concept was born out of the necessity to stop the run heavy oriented teams while staying true to our 4-2 principles. What we found was substituting a DL for a LB or safety type body allowed us to stay solid in the run while still being flexible in the passing game. The result was a system where we could run all of our 4-2-5 coverages and get pressure with our most athletic players all out of a 5-1 front.
Reasoning/Methodology
At first, we were reluctant to leave one sole linebacker behind the line, but the more we practiced it and broke down the film the more comfortable we felt. We had a lot of inexperience and injuries at the linebacker position and our depth in the backend was also thin. For that reason, we decided to lean on our strength and depth up front to make the changes we needed against heavy run teams.
That said, the one backer in this system must be very good. He has to be smart enough to make the adjustments, tough enough to go tackle-to-tackle and elusive enough to shed defenders. In all, he must be the best defender on the team. We also knew, as a coaching staff, that we had to be sound with teaching technique and also make our kids fully grasp the idea and concept of what we were trying to do.
Concepts/Rules
The basic concept of the 5-1 is to cover up and shift along the defensive front while allowing your one true LB to roam free. In order to allow him to do this without fearing plays down the sidelines, all outside edge principles (backside counters, reverses, toss, etc.) are handled by the two safeties outside.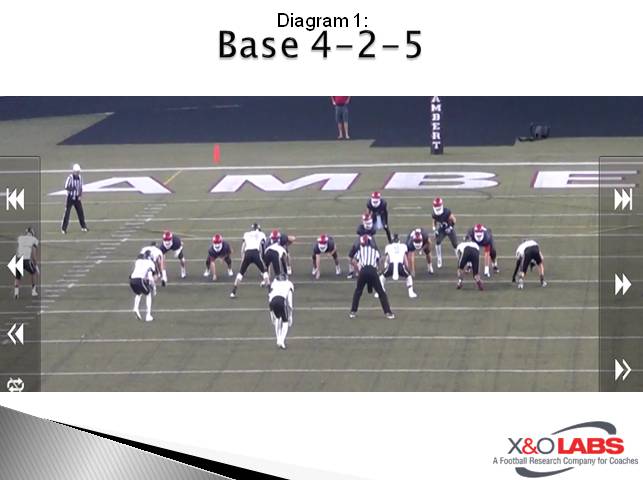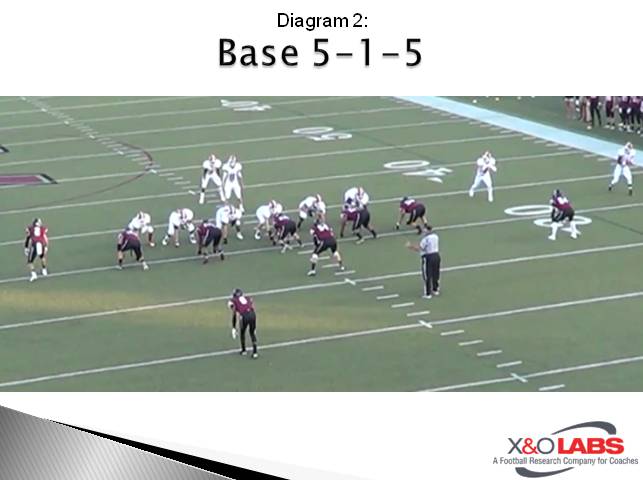 At first glance, this concept will appear to be very similar to the old 5-3. This is especially true against heavy wing-t or option teams. However, when you actually look at personnel and depending on formations it does stay true to a six man box.
We play with a strong safety, weak safety (Raider) and a free safety. In our system, they are called the triangle. Against run heavy teams and statistically heavy run situations, we will most likely be in some version of cover 3 with a single high safety. In that case, the strong safety will align the strength and weak safety opposite the call. Their alignments are 3x3 off the last man on the LOS (if given a TE or tackle) or head up to inside eye if given 2x2, trips or empty.
Whether we roll to the coverage or just line up in the base formation, both outside safeties know that their jobs is contain, backside counter/reverse, and anything that bounces out to their side. They cannot be sucked in by play action or get caught peeking in the backfield. They play a vital role in being able to run this defense effectively and consistently.
Clink on the link below to see the base concept in action.