By Joey Didier
Co-Defensive Coordinator
University of Saint Francis (IN)
Twitter: @coachjoeydidier
Introduction: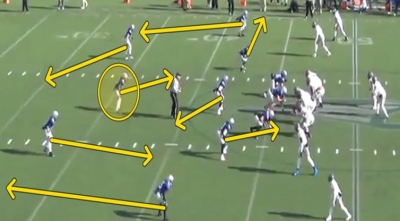 With the advancement of modern offenses and spread passing attacks, it becomes extremely important for a defense to give a QB and offensive coordinator multiple looks from the same alignment. With "check-with-me" cadences and audible systems, defenses need to be flexible and not be tied into a single coverage given a specific formation, down/distance, personnel group or vertical field position. In addition, with varying tempos and huddle systems an offense may employ, a defense must be prepared to be able to play consecutive downs within its sub-packages. For example, it is not guaranteed that a defensive coordinator can get his third and long Nickel sub-package off the field to play first and ten if the offense converts.
To show variations sounds simple at first. There are countless coverages, pressure schemes, and check systems a coach can call to attack with different looks. The tough task, however, is in creating a teachable system in which your players can effectively execute the techniques required to carry out these contrasting techniques. In a previous article, our defensive staff presented our Nickel cover 2 concept. This sub-package specifically designed to negate a vertical passing attack that has been extremely successful for us to utilize on longer conversion downs. This clinic report will show how our simplistic coverage variation to such a personnel group has taken that concept to the next level.
Cover 2 Recap

To get into our nickel sub-package, we insert our next best safety in for an inside linebacker. We try to keep a three high alignment at all times, as illustrated in Diagram 1 (shown against a 10 personnel 2x2 set).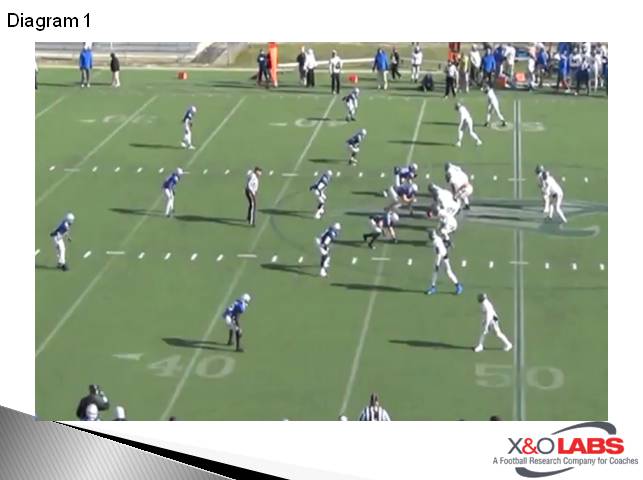 Our base coverage in this sub package is our Tampa 2. Diagram 2 below shows our Tampa 2 coverage rules which are as follows:
Corners: Soft Flat read on #2

Safeties: Deep ½ Read on #2

OLB: Hook-Curl Drop

Mike: Low Hole Drop

Nickel: Carry #3 or Deep hole