By Steve Nelson
Head Coach
Fowler High School (CA)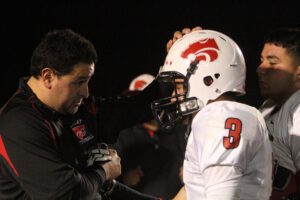 Editor's Note: Steve Nelson is the Head Football Coach and Strength and Conditioning Coach at Fowler High School in Fowler, California. His 3-year record is 31-6, including 2 section championships and 3 league championships. He was selected league coach of the year 3 times in addition to being selected to coach local all-star games twice. During that span, Fowler defenses have held opponents to an average of 13 points per game. Prior to becoming the head coach at Fowler, he served at defensive coordinator at Mt. Whitney High School in Visalia, Calif. and at Selma High School in Selma, Calif. Nelson graduated from Fresno State University.
In our 3-4 defense we base in a 4 man pressure, quarters coverage scheme. Our underneath defenders play a big role in how effective we are and how loose or aggressive we need to be with our secondary. Unfortunately, we don't have the kind of athletes that are division 1 college-type players that allow us to man cover or do more 1-on-1 type schemes. Instead we have taken the match-up zone concept from basketball and applied it to our defense. Our linebackers are asked to follow a specific progression that allows us to soundly match-up to any route combination.
To identify receiving threats we use the simple numbering system shown in diagram 1. The eligible receiver closest to the sideline is the #1, the next is #2, etc. This counting system applies to both sides of the ball, meaning there could be a number 1 or 2 on both sides of the ball. This counting system allows us to easily assign a coverage progression to each underneath defender. The outer-most defender follows a #2-#1 coverage progression, and the middle defender follows a #3-#2 progression. The idea is to initially cover the first receiver in the progression and then move to the other if the first receiver goes to another area.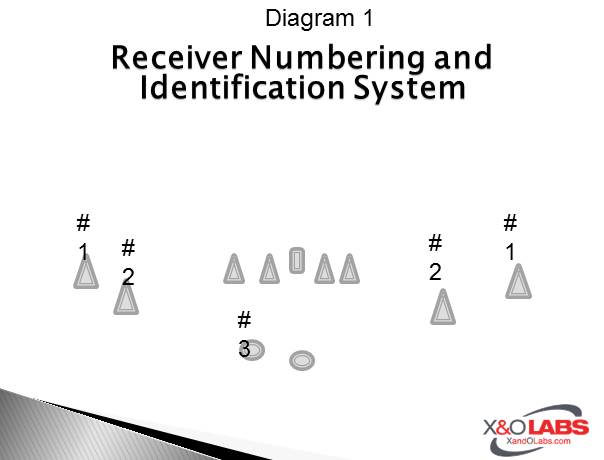 We use the CMA responsibility concept to guide our underneath cover guys. CMA stands for Collision, Match, Alert. Our primary responsibility is to collision (Diagram 2) the first receiver in our progression if he presses vertically past 5 yards (our lb depth vs. detached #2). If the receiver stems to our inside shoulder, we collision violently, but do not follow. If the receiver stems to our outside shoulder, we collision and try to re-direct his route toward the numbers. We stay with this receiver until he reaches a depth of 10-12 yards before moving to the 2nd receiver in the progression. If #2 is a TE we will align on the LOS, outside eye of TE and collision any release before progression to the #1 receiver. We view getting to #1 vs. an attached #2 secondary to physicality at the LOS on a TE. We make adjustments in our secondary play to allow our OLB to be more aggressive in the box.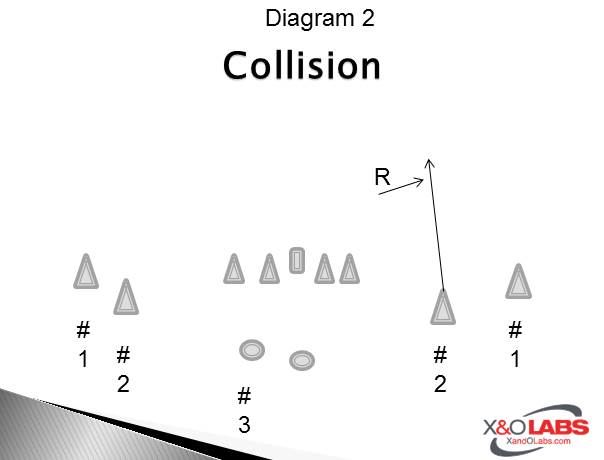 If the receiver does not push vertically for 5 yards—meaning he runs a shallow crossing route or flat route—we are not going to chase, attack or cover him. We are going to match (Diagram 3) any out breaking short route by working to the inside hip of the next receiver in the progression. This gives us the outside leverage necessary not to get out flanked, but also takes away deeper passing lanes. (Note: if there is no #2 receiver, the LB will work immediately to the inside hip of the #1 receiver. Diagram 4.)