Add the #1 Bestselling Book to Your Order!
>>ONLY $29.99 (You Save 50%!)
The Player Driven Culture System: (Softcover: 246 pages)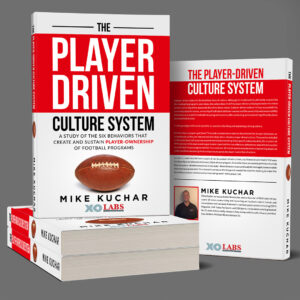 A player-driven culture is the healthiest form of culture. Although the head coach is ultimately responsible for creating the program's core values, the culture doesn't shift to player-driven until players make the choice to take ownership of the standards that drive these values. A player-driven culture infuses accountability, ownership of performance, ownership of individual and team success and the ownership and accountability that comes as a result is invaluable to a program's success. This research serves as the blueprint needed for coaches looking to make this necessitous culture transformation from being coach-led to player-led.