By Mike Kuchar
Senior Research Manager
X&O Labs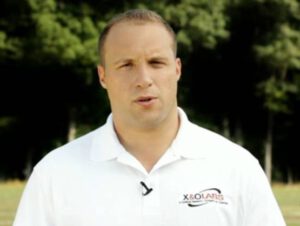 Mike Kuchar is the co-founder of X&O Labs and the Defensive Coordinator at North Brunswick Township High School (NJ). In addition to coaching, Kuchar is also a veteran football writer. His work has been featured in ESPN the Magazine and numerous sports publications.
In our first general survey that went out to subscribers earlier this month, we received numerous requests to research linebacker play, particularly reads and block destruction. While we started our spring research block, I figured I'd kick things off with some of the things we do at North Brunswick Township High School, in central New Jersey.
As a coordinator, I've consistently found it difficult to fit my linebackers into gaps. It could become confusing at the high school level to tell LB's to watch gaps and not people. As I started to do this, I began to think I was committing LB blasphemy until I heard esteemed Michigan State defensive coordinator Pat Narduzzi talk about how he does some of the same things out of his 4-3 scheme. In true Narduzzi fashion, he quipped about how his diminutive sized frame in high school prevented him from doing anything else but running to the football full speed. That's exactly what I want my LB's to do, run full speed to the football. If I can teach them about the importance of gaps in the process, that's a bonus. But to me, nothing compromises speed.
We operate mainly out of the under front vs. two back sets, but with the advent of spread formations, we've often had to make adjustments. What we try not to adjust is our core, which will primarily be a six-man box with two 30-technique inside LB's. From a philosophical standpoint, our goal is to outnumber offensive backs with linebackers. We'll be in a three-linebacker core against any two-back sets, and a two-linebacker core against any one-back sets. For the purpose of this report, we'll focus on our Mike LB (strong side) and our Will LB (weak side).
Quick Note about the Sam (SLB) I should mention that when you run the under front, your Sam LB is treated as a different animal. Against tight end personnel teams, he'll play on the line of scrimmage, essentially as a glorified defensive lineman. So when we start our installation, he'll go down with the defensive line and work our "V" of the neck reads (a report for another time). He'll have to spill all perimeter plays to our strong safety. Then when we play spread, no tight end structures, he's a "space" player. His reads will still be the end man of the line of scrimmage, but usually now he'll become the force player. Based on who you have, it may make sense to rotate that player with more of a Nickel type. Like I had mentioned previously, we play the Under front defense against TE personnel teams (Diagram 1). But the premise is simple, we want a six man box. A coach once told me, "don't alter the box." We try to keep our two inside linebackers (Mike and Will) in 30-techniques (outside shoulder of the guards) with our heels at five yards.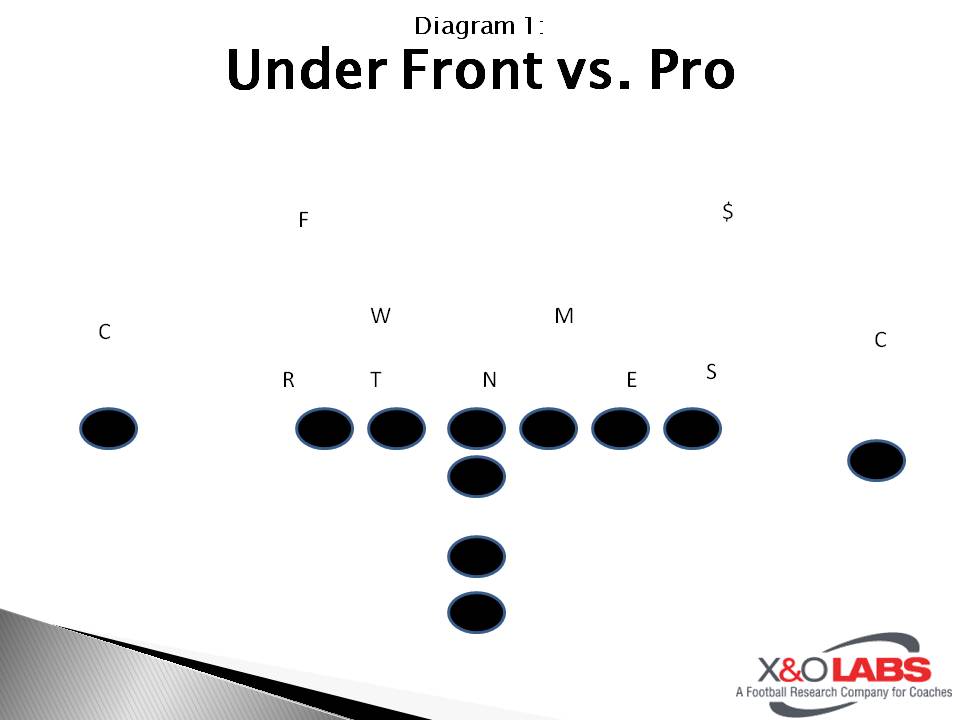 We all know you defend what you see, and in our conference, at least 75 percent of the teams we play are two-back teams. We see a variety of 21 personnel pro, 22 personnel pro, Wing T and Option-like structure. When we do see some form of one-back spread, we will play more of a 4-2-5 structure, because we want to keep our core intact (Diagrams 2 and 3).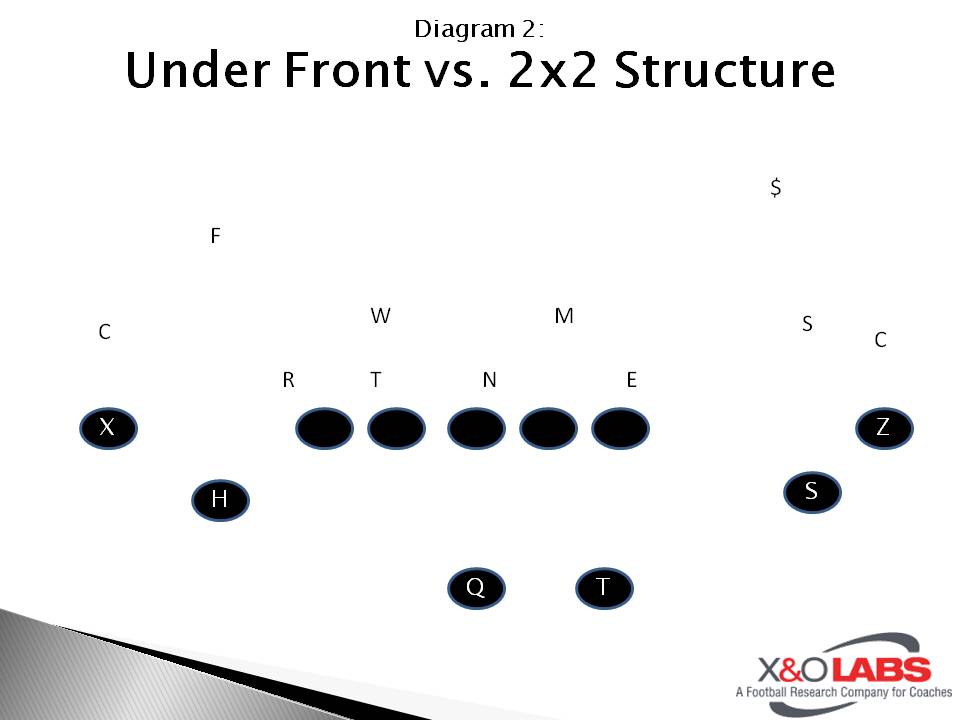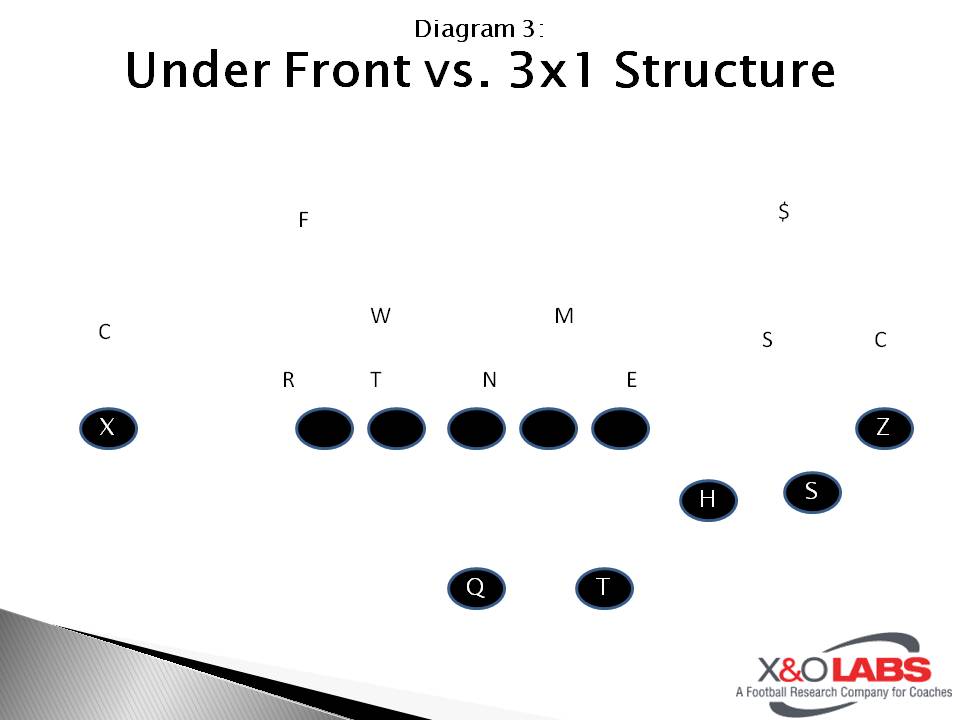 We are big believers in muscle memory. We want our kids to be comfortable with their line of sight pre-snap. The Mike and Will linebackers are generally our best defensive players, so we want to just wind them up and let them play. Often times, repetition can override talent, so we continually work to teach the "same as" theory, many different schemes will look the same to those two players. This is something I'll address later.
Surprisingly, we don't talk much about gaps. Sure, we teach our LB's the structure of the defense, but we rely on understanding gaps only during pre-snap. Getting aligned correctly is our first responsibility; it was Bill Belichick who once said "Over 90 percent of breakdowns on defense are caused by being out of position pre-snap." But we all know that once the ball is snapped, that technical thinking goes out the window, and organized chaos ensues. We want to get to the ball in a hurry, and the last thing we want to do is slow them down by fitting into a voided gap, particularly if the ball is not there.