By Jared Pospisil
Defensive Coordinator
Union High School (IA)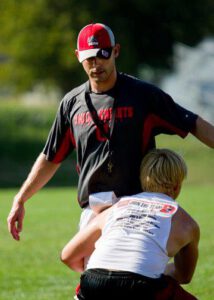 Editor's Note: Jared Pospisil served the past four years as defensive coordinator for Union High School (IA), during which time he was part of the 2011 state championship team. Previously, he served 3 years as defensive coordinator for Waterloo West High School (IA), and 2 years as special teams coordinator for Charles City High School (IA), before which he coached high school football in South Dakota and Minnesota. Jared played football for the University of South Dakota in the late 90s.
This year our defense got a lot of mileage out of a relatively easy exchange (X) blitz concept as a means to derail the off-tackle run, specifically the Power scheme. The exchange, meant to complement our base 'Bully' defensive end (DE) concept, occurs between the call-side DE and the call-side outside linebacker (OLB). The blitz works best when we have a B-gap defensive lineman to occupy the offense's tackle (OT) on the blitz side.
Here is a thumbnail version of our X blitz: (See Figure 1)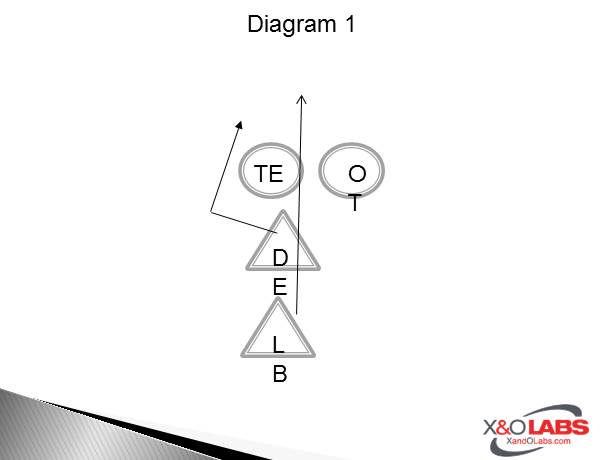 Playside DE: Align in a tight 7 technique (inside shade of the TE). Slant outside on a flat path to clear the TE. You are the contain player. Snap eyes inside once TE is cleared to adjust path as needed.
Playside OLB: Align in 80 technique (head up the TE, off 4-5 yards). At the snap, run through the DE's crack; expect to come free but fight through if TE closes.